01/24/18 — Heydon Hatcher
Recipe and Photo by Megan Winfrey
During the colder months, cabbage becomes a staple in our CSA boxes. Week after week, I find myself trying to figure out a new way to use it. There's just SO MUCH OF IT!
On one of those nights when the fridge was practically empty, I plugged what I had into Google. "Cabbage and rice side dish." (yes, the fridge was that empty)
I found a recipe from Amy on the "All Recipes" page that I could work with. It sounded a little bland, so I spiced it up a bit and let me tell you - I'll be making this and variations of it on the regular.
You can substitute basically any spice or marinade mixture and add the gamut of diced veggies to the versatile side dish. Cabbage and rice are such a clean palate, you could really take this dish in almost any direction!
I haven't been this excited about cabbage since I mastered my
sauerkraut recipe
.
Cabbage Rice with Tomatoes
1 head cabbage, cored and shredded
1 cup jasmine rice
1/2 cups water
1 tsp. salted butter
2 tbs. olive oil
1 large onion, chopped
3 cloves garlic, minced
1 can diced tomatoes
1 tsp. onion powder
1 tsp. lemon pepper
1 tsp. rice vinegar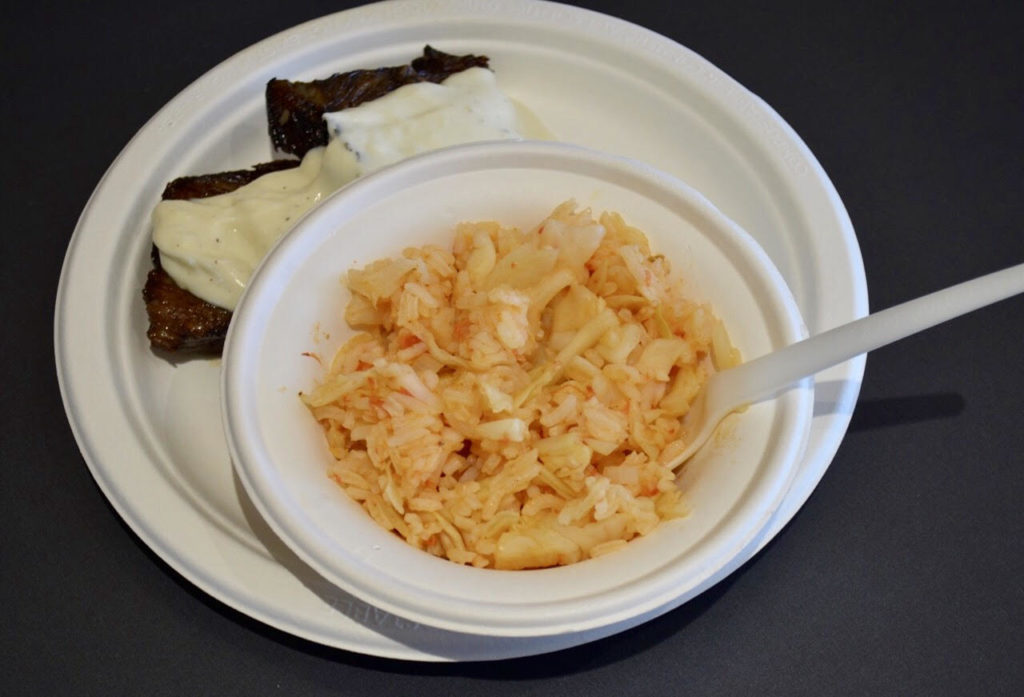 Start by bringing the water to a boil in a saucepan. Add the rice and butter then stir, cover, and lower to a simmer. Allow the rice to cook for 15 minutes or until the water is absorbed. Remove the rice from the heat but leave covered.
In a large pot, heat the olive oil over medium high. Add the onion and garlic and cook until fragrant, about 3 minutes. Add the cabbage, vinegar, and spices and cook, stirring occasionally, for about 10 minutes.
Once the cabbage is cooked down, mix in the tomatoes and cooked rice. Combine well and serve. I served mine with braised short ribs and gravy.
OLDER POSTS