ABOUT THE FARM
OUR STORY
Johnson's Backyard Garden literally got its start in a small urban backyard. In 2004, we completely transformed our backyard in the Holly Street neighborhood in East Austin into a working garden and started selling our produce at the Austin Farmers Market.
In 2006, we began a small CSA and were able to provide weekly produce to about thirty Austin families. Our garden eventually took over the front and side yards, too, leaving our children with little room to play.
In the summer of 2006, we purchased 20 acres just five miles east of downtown Austin on Hergotz Lane, and moved there in late September. This gave the kids much more room to play and the farm lots more room to grow.
In just three years, JBG has grown from a backyard garden to a 1,000-member community supported agriculture operation (CSA).
In the spring of 2010, with the help of our CSA members, we purchased 40 more acres and leased an additional 10 on River Road in Cedar Creek, TX. With this expansion, we are working hard to bring our high-quality organic produce to more members of the Austin community.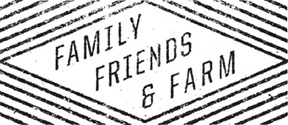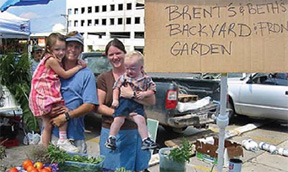 Austin Farmer's Market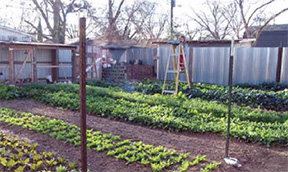 Original Holly Street backyard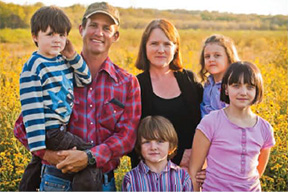 The family in 2012
GO TEXAN promotes the products, culture, and communities that call Texas home.
Organic farming systems rely on ecologically based practices such as cultural and biological pest management, exclusion of all synthetic chemicals, antibiotics, and hormones in crop production.