12/01/17 — Heydon Hatcher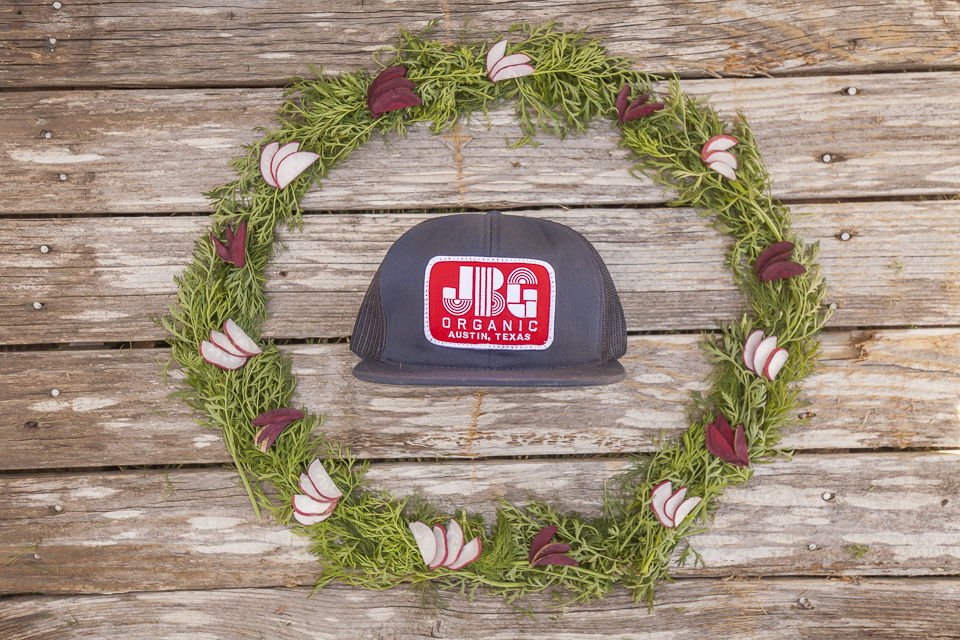 From every hip Austinite on your nice list this year, to the home chef who has it all, to your mom who just learned what a kohlrabi is, we've scoured the reaches of far East Austin, the deep Hill Country, and beyond to bring you the ultimate shopping guide for your local-eating, farm-conscious friends and family. Keeping your dollars local this holiday season will not only support local businesses (who in turn, often keep their money local as well!) but also will make for unique, special gifts that will be used and enjoyed for a long time to come.
So happy holidays, and happy shopping!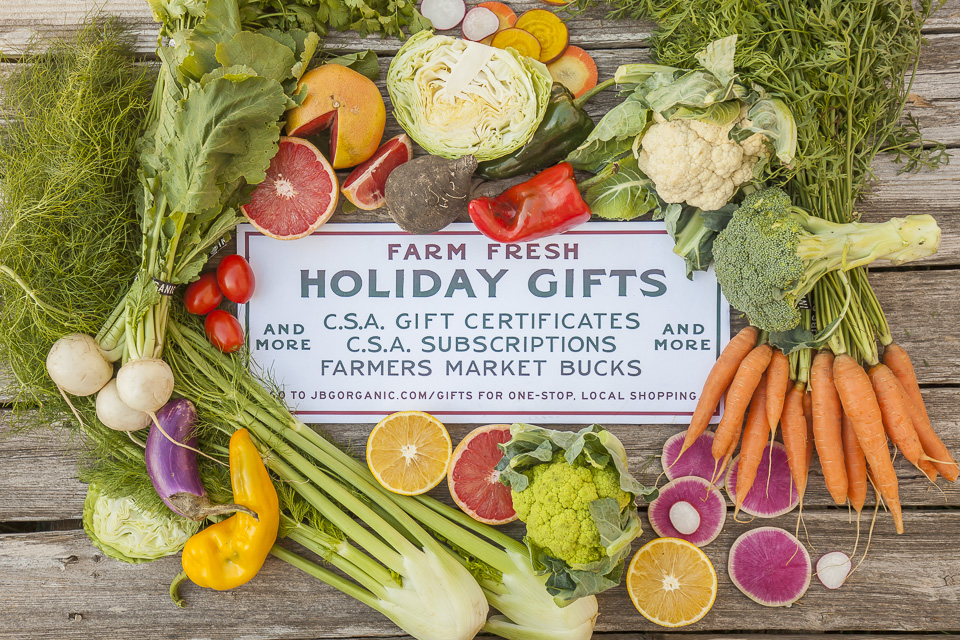 1. JBG Veggies + MORE!
We couldn't make this list without putting some of our own farm gifts on it! This holiday we have more options than ever to bring some of the farm straight to your loved ones:
CSA Gift Subscription: Choose from one week to a full year of organic JBG veggies, delivered! We can think of ample reasons to gift this to a loved one besides supporting local: reducing food miles, getting more in tune with the seasons, try new foods, getting involved with the CSA community, having access to the freshest, most nutrient-rich veggies in town, and get to know some crazy farmers! Our CSA gift subscriptions are flexible and easy to redeem, plus you'll get to reap the benefits as well when you get invited over for that delicious home cooked meal! PLUS: FREE Home Delivery for all CSA Gift Certificates bought this holiday season! Price should be adjusted on our gifts page, but if you have any questions, give us a call! **This means that you can set your mom, girlfriend, cousin, BFF, or whoever up with CSA deliveries straight to their home for free! Home delivery is usually more expensive since we have to pay our stellar delivery folks to navigate Austin traffic to get to your neighborhood, but for this month, we are covering the extra fee! YEEHAW!
Market Bucks: Not sure what they want? Market Bucks are a fail-safe way to make sure your recipient gets exactly what they need. These can be used to buy veggies at market, on JBG merchandise, or they can save them in preparation for our Spring Transplant Sale to get their own backyard garden rockin' this spring!
Sponsored Shares: Giving a gift in someone's name might be the coolest way to support local businesses, local nonprofits, and the giving spirit this holiday. Donated produce shares go directly to The Settlement Home and SafePlace. These donations help feed Texan children and young adults with histories of trauma and abuse. Each donated share comes with a handwritten card from our farmer, notifying the recipient of their gift and thanking them.
JBG Merchandise: For some farm fresh digs, like our trucker hats, oh-so-soft t-shirts, or tote bags, head to our farm shop and check out our offerings. These items make a great gift for a JBG supporter, or local-ag lover.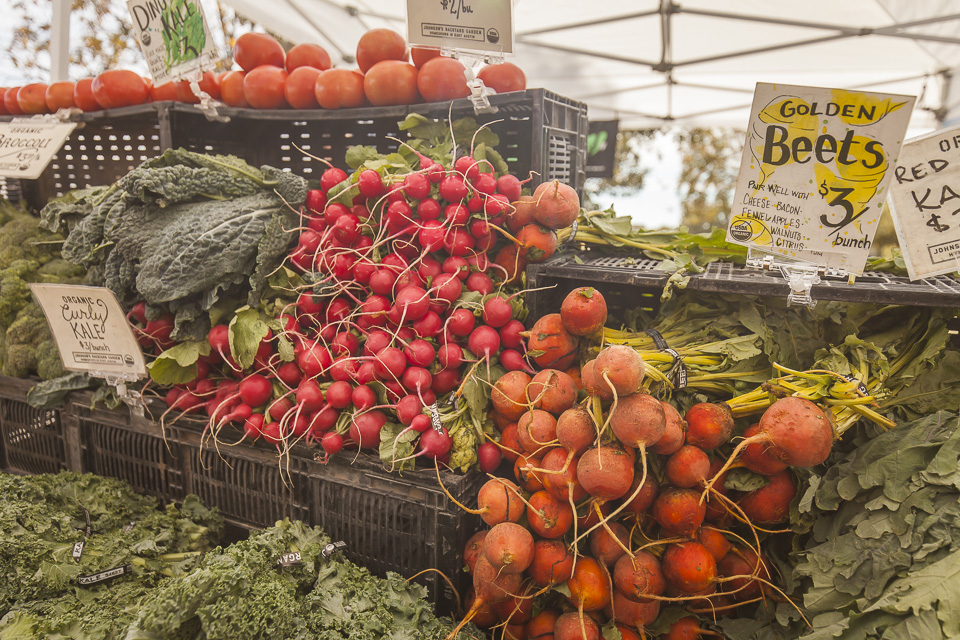 2. Home + Kitchen
Have a friend who loves design just as much as hosting a locally sourced dinner party? These two suggestions below are sure to please.
Kettle & Brine - A locally owned kitchen boutique catered to the consumer whose love for good design is rivaled only by their deep-seated love of food. Visit their beautifully curated store, and you will definitely come home with something for your chef-friend. Peruse their gift gallery here.
Mother of God Ceramics

- a match made in heaven, Amanda and Diana have teamed up to create elegant and uncommon pieces perfect for your kitchen table and everyday life. Check their collections

here

.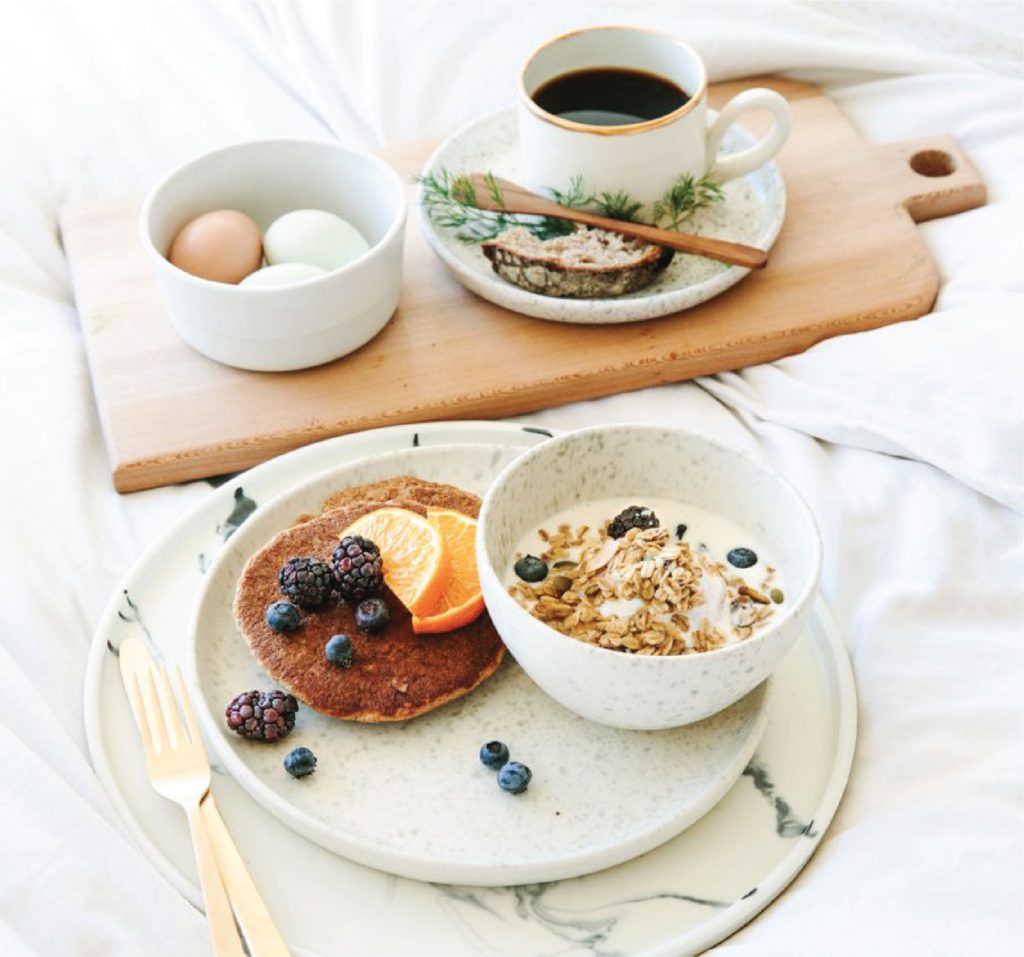 3. Artisanal Goods for the Locavore
Have a family member who loves local purveyors' goods? How about a
monthly selection of steaks, roasts, sausage and ground meats, smoked meats and charcuterie from Salt and Time
or a 3-month/6-month or 12-month subscription to
Antonelli's Cheese Club
. With this subscription you receive three to five seasonal, small-batch and hard to obtain cheeses that vary from month-to-month. Have a friend who's a caffeine fiend? How about some coffee from
Texas Coffee Traders
? How about the nonpareil preserves and jams from Stephanie and her team at
Confituras
? There is nothing that tastes better on toast.

4. Holiday Libations
Living in Austin has infinite perks, one of which is the diverse spread of local craft breweries and distilleries. Treat a friend to bottle of
Waterloo Gin
, or better yet, a day trip to
Treaty Oak Distilling's
picturesque ranch, where you can explore their wide-ranging menu of high-quality spirits. They usually have live music and delectable bites to boot. While you're out on Fitzhugh Road, you might as well extend the visit to include the inimitable
Jester King Brewery
as well! You won't regret it! Grab a bottle of
Barbecue Wife's Bloody Mary mix
for that one friend who loves brunches!
Rather stay in town? Grab a gift card from
ABGB
. They sling some of the most delicious pizza in town with GABF award-winning beers to wash it down… not to mention, they are some of the nicest people we know.

5. Giving Back to the Community
Feeling the need to give back to the community this holiday season? We salute you, and have a couple of suggestions if you are more inclined to donate to local farms. We have a sweet spot for shelters, too, since our trio of farm dogs are all rescues! What could be a better present than a new puppy?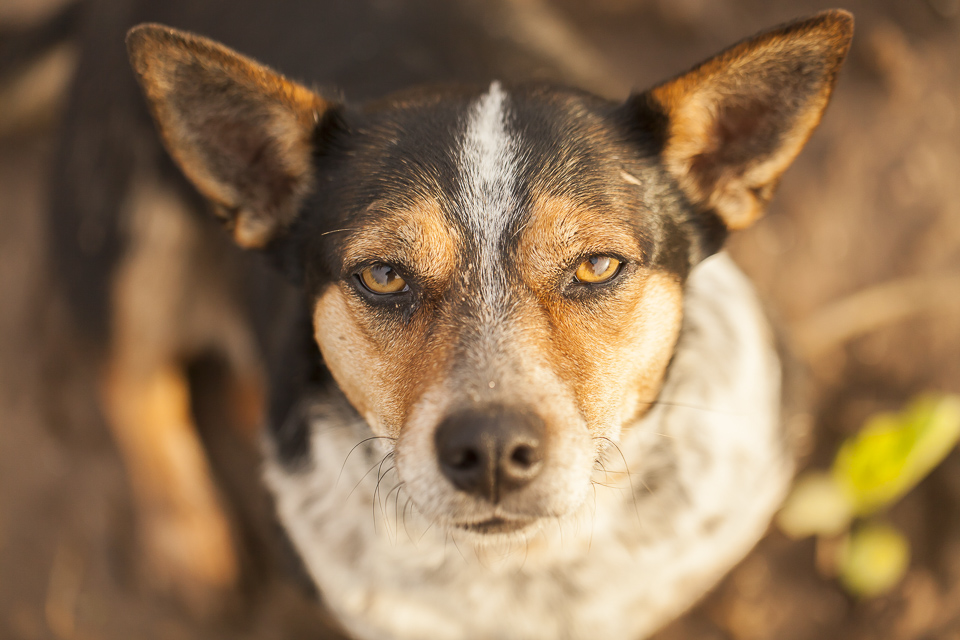 HERE'S WHAT OUR STAFF IS RECOMMENDING:
CASEY (Customer Service Extraordinaire)
: My friend here in Austin makes these really wonderful waxed canvas totes and bags at
Sivani Designs Shop
. I also really like the
Illuminidol Celebrity Prayer Candles
as a fun gift idea. This is a local company, and you can buy them at 
Atown Gifts
. I love these awesome
Tater Tats: Temporary Vegetable Tattoos
as a stocking stuffer. They are a woman-run company out of Michigan and 10% of all purchases go to small-scale farms! Lastly, a great gift idea for the family with small kids: tickets to the
What's the Story Steve?
improv show. This is an improv show for kids every Saturday at 10 am at
ColdTowne Theater
. There is even a dog in the show!

ADA (Marketing and CSA Manager)
: All about the local and vintage accessories this year: Grab a one-of-a-kind hat from
Hats What She Said
, a Texas-centric patch from the ladies at
Fort Lonesome
, or
this women-farmer-focused calendar
from the Texas Farmers Market.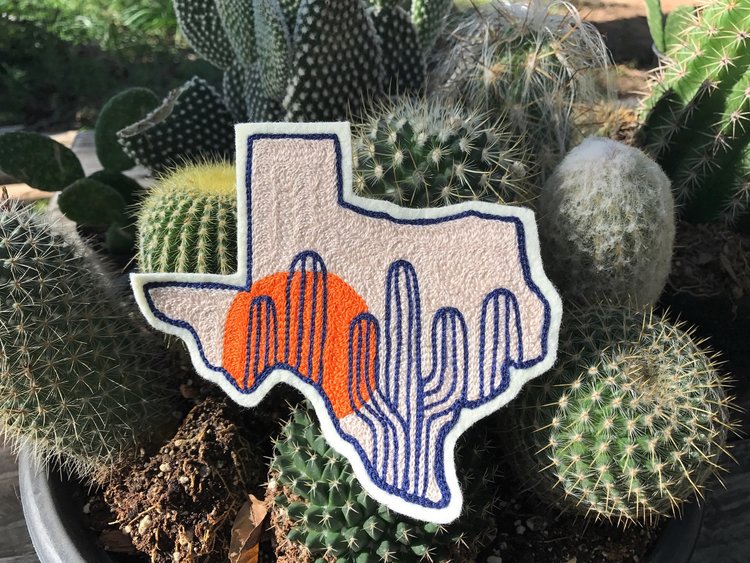 HEYDON (Blog Writer)
: Consider becoming a sustaining member of
Austin Creative Alliance
? Their mission states: "Austin Creative Alliance advances, connects, and advocates for Austin's arts, cultural, and creative communities in order to strengthen and protect the character, quality of life, and economic prosperity of our region." An important endeavor to back with the exponential growth happening in Austin, and the wild amount of performance venues being pushed out of town because of the ever-rising cost of real estate. This incredible nonprofit backs many different projects in town, a full list is available here to peruse. One of my favorites is the
Mother Falcon Music Lab
... a creative education summer camp founded and run by an Austin band darling and some of the kindest folks I know,
Mother Falcon
. It's truly an magnificent camp involving so many different people bringing so many different skillsets to the table... all the campers get the opportunity to perform at a venue at the end of the week, too! So cool.
If you are looking for jewels... look no further than
We Are Ancients'
beauteous adornments. Austin local, Mandy Lyne, is a wizard with jewelry design. Just the embellishment your loved ones need, plus part of the proceeds go to the ACLU. Looking for funky vintage clothes for that fun-lovin' stylish friend? Give Megan a visit over at
Loyal Vintage
(she's also one of our incredible recipe bloggers).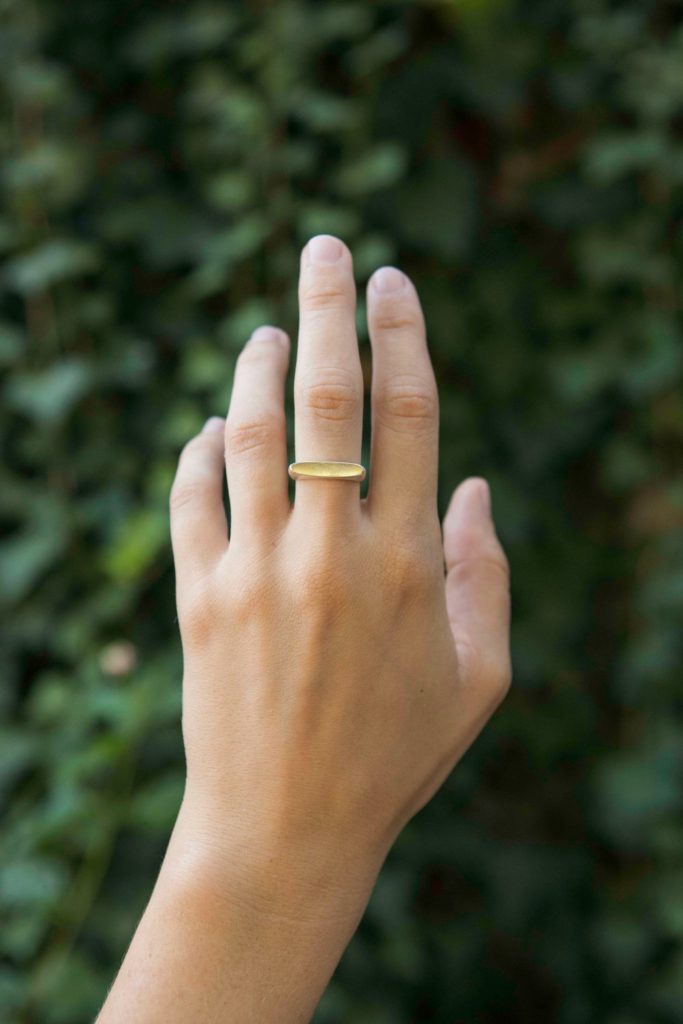 OLDER POSTS