11/21/17 — Heydon Hatcher
Recipe and Photos by Megan Winfrey
This stew is so comforting and delicious, without the heavy calories synonymous with most comfort dishes. Substituting turnip mash for mashed potatoes adds nutrients and subtracts starchy carbs. A beefy red wine broth seals the deal and makes for an enticing aroma. And of course, you can't beat the fresh flavor of JBG carrots and turnips, which make every dish extra yummy.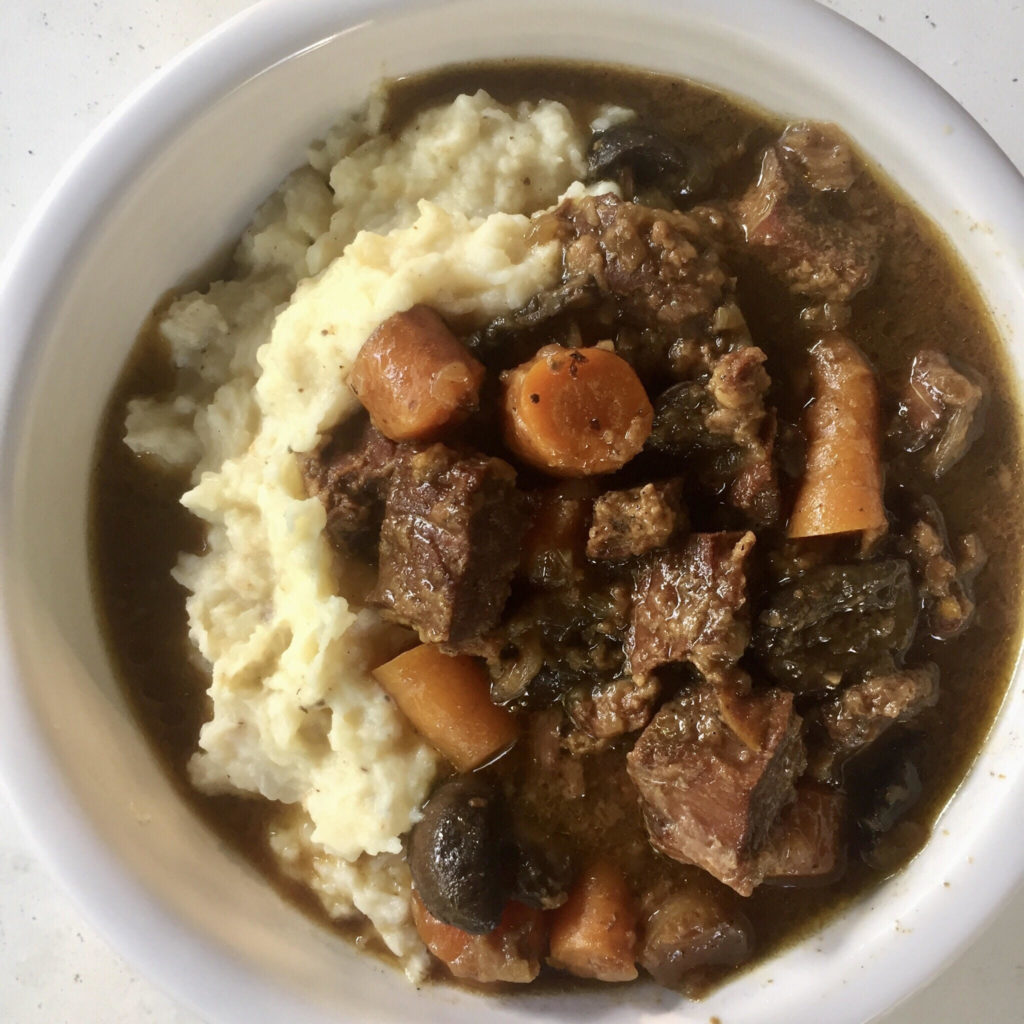 Red Wine Beef Stew over Turnip Mash
Stew:
2 pounds New York strip trimmed
3 tbs. flour
1 tsp. paprika
salt and black pepper to taste
2 tbs. olive oil
1 1/2 cup dry red wine
1 3/4 cup beef stock
1/2 tsp. dried thyme
2 bay leaves
1 cup mushrooms thinly sliced
3-4 carrots, diced
1 rib celery thinly sliced
1 shallot thinly sliced
Mash:
3 turnips, peeled and cubed
1 white potato peeled and cubed
1/4 cup milk
3 tbs. butter
Preheat oven to 375.
Dice beef into 2" cubes and pat dry with a towel. In a mixing bowl combine flour, paprika, salt and pepper. Add the beef cubes and toss to coat.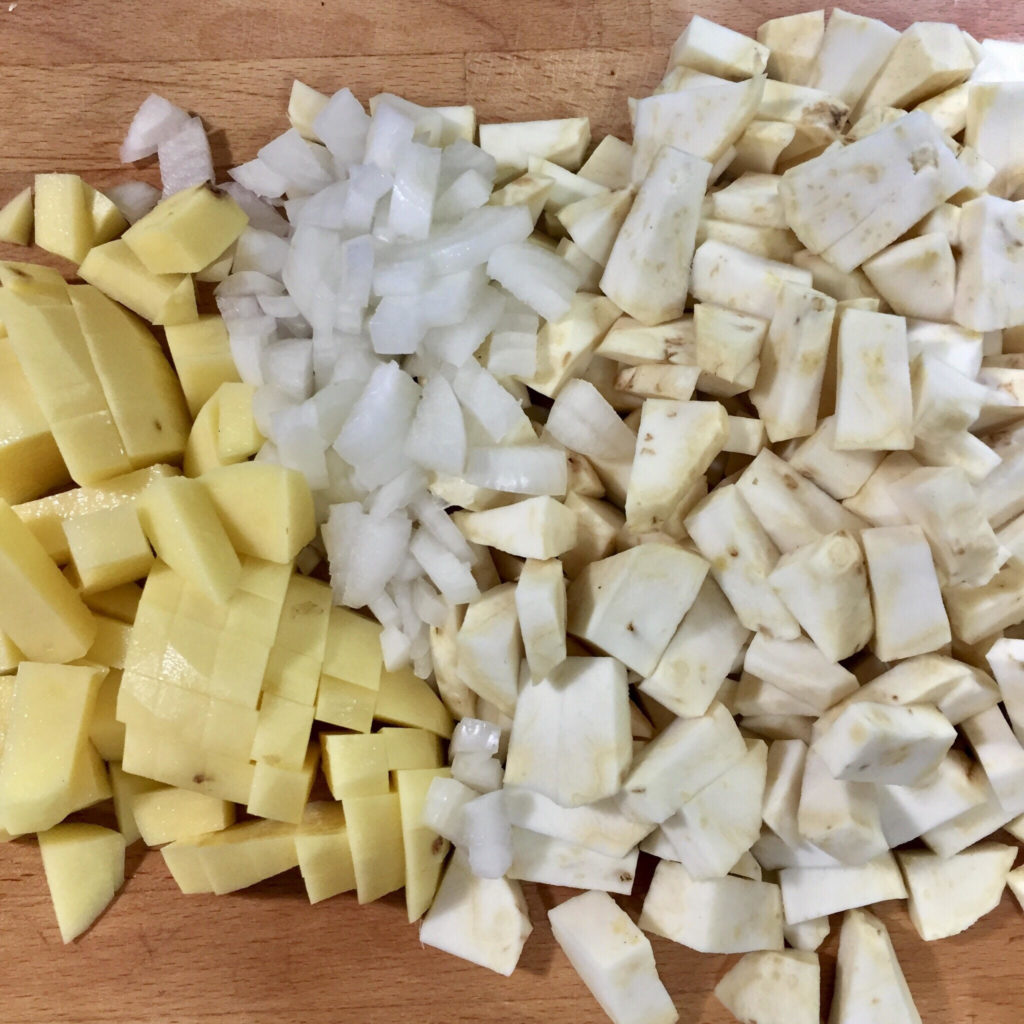 Heat the olive oil in a large dutch oven or heavy-bottomed pot over medium-high. Add the beef and reserve the rest of the flour spice mix. Turn the beef to brown on all sides, sealing in the juices. Cook about 1 minute on each side, then remove the beef cubes to drain on a paper towel. With the heat still on, add the red wine to deglaze the pan, scraping up all the brown bits.
Add the beef stock, thyme, and bay leaves and bring to a simmer. Add the beef cubes and cook at a low simmer for 2 hours.
While the beef cooks, prepare the stew veggies and the mash veggies. 30 minutes before serving, add the stew veggies to the pot and crank up to a low boil.
For the mash, place the turnips and potatoes in a large pot with enough water to cover. Boil for 25-30 minutes, or until tender. Drain the water and mix in the milk, 2 tbs. of butter, and salt and pepper to taste. Mash, keeping it slightly lumpy.
Transfer the mixture to an oven safe dish, dot with the remaining tablespoon of butter, cover loosely with foil, and bake for 15 minutes.
Serve in big bowls with the turnip mash on bottom, and the juicy savory stew on top.
OLDER POSTS