11/03/17 — Heydon Hatcher
The arrival of a new month means another marvelous edition of our First Friday Staff Picks! We think that our staff is the best in the business (okay, okay, we are a little biased), but the JBG family hails from all over the place and covers the gamut in talents and interests. We love sharing events, adventures, and side projects that inspire and excite our JBG-ers (food-related or not) with the community. Check out the staff-curated list of favorites below!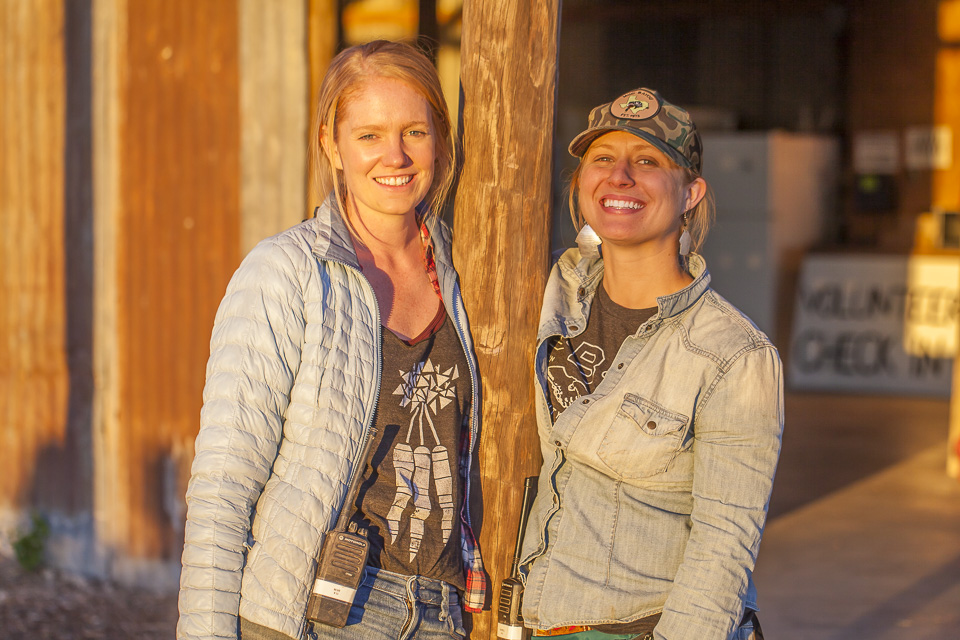 Ada (CSA + Marketing Manager)
- We chatted with the folks at Food + City about vegetable waste and our marketing of inglorious produce. We've yet to see the full article, but this cover is FIYA! Amiright? Go Tracy!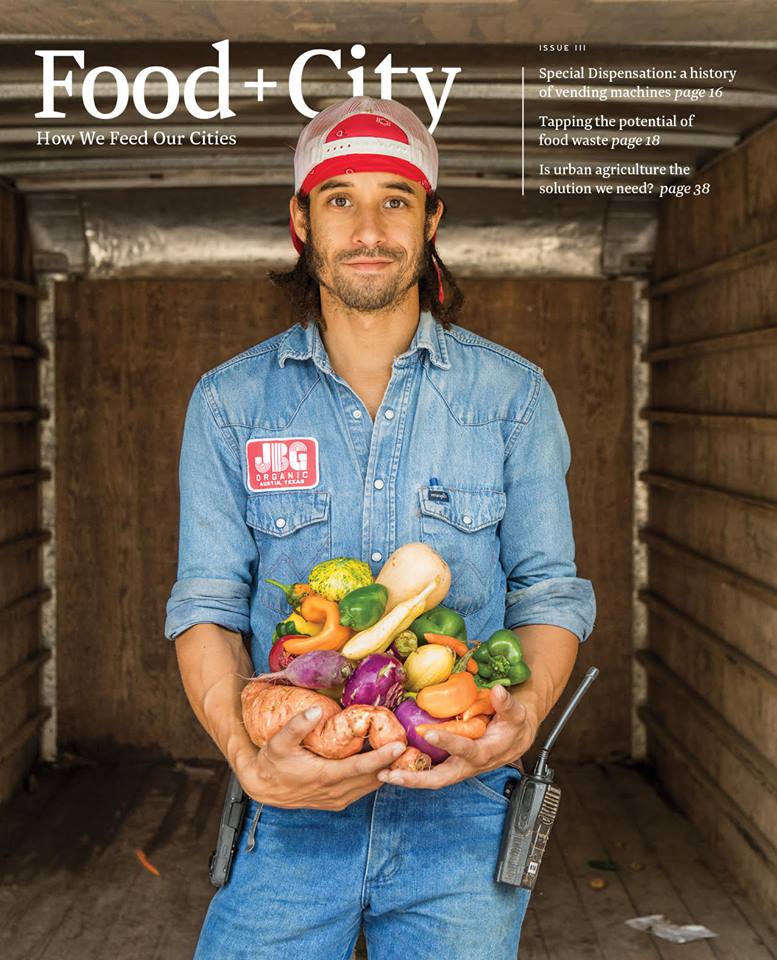 Had the pleasure of attending Fermentation Fest this past month, and had a BLAST! I was amazed at the number of local producers all making such delicious fermented fair. My favorite speaker may have been Mr. Katz, himself. When I first got interested in fermenting, lots of friends pointed me in his direction. Was great to see the legend himself - he really didn't disappoint! Went with my friend Megan (boots pictured here, at the upstairs bathroom at Bar Mansion), and we both inspired and ready to bring on the bacteria.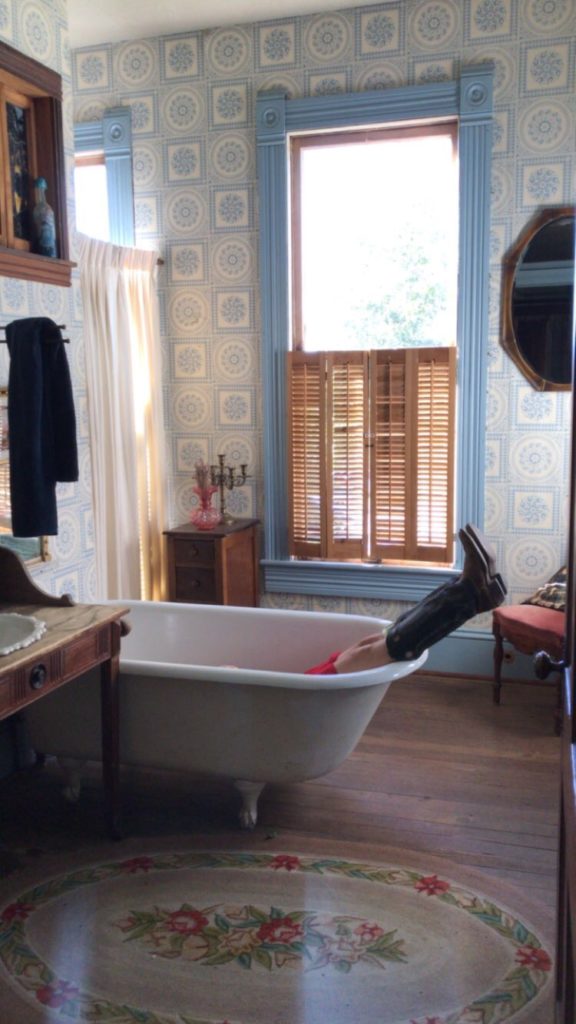 Montana (Direct Seed Lead)
- John Mayer, I mean Dead & Company play the Erwin Center December 2nd. Not sure when the Dead last came through Texas, but it sure has been a long time.
Lena (Wholesale Packing Manager)
- I've been listening non-stop to St. Vincent's new album,
Masseduction
. I've never really listened to her before but this album is aggressively electronic and I am into it! I also LOVE Alex Lahey's new album,
I Love You Like a Brother
. She's playing a show at Barracuda on Thursday, November 30th!
Also, I was recently in Vegas and checked out Ugo Rondinone's art installation, Seven Magic Mountains. They're stacks of huge, brightly colored boulders that tower over you. It sounds really simple but it's totally fascinating in person. The exhibition's open until next May so I recommend checking it out if you go to Vegas!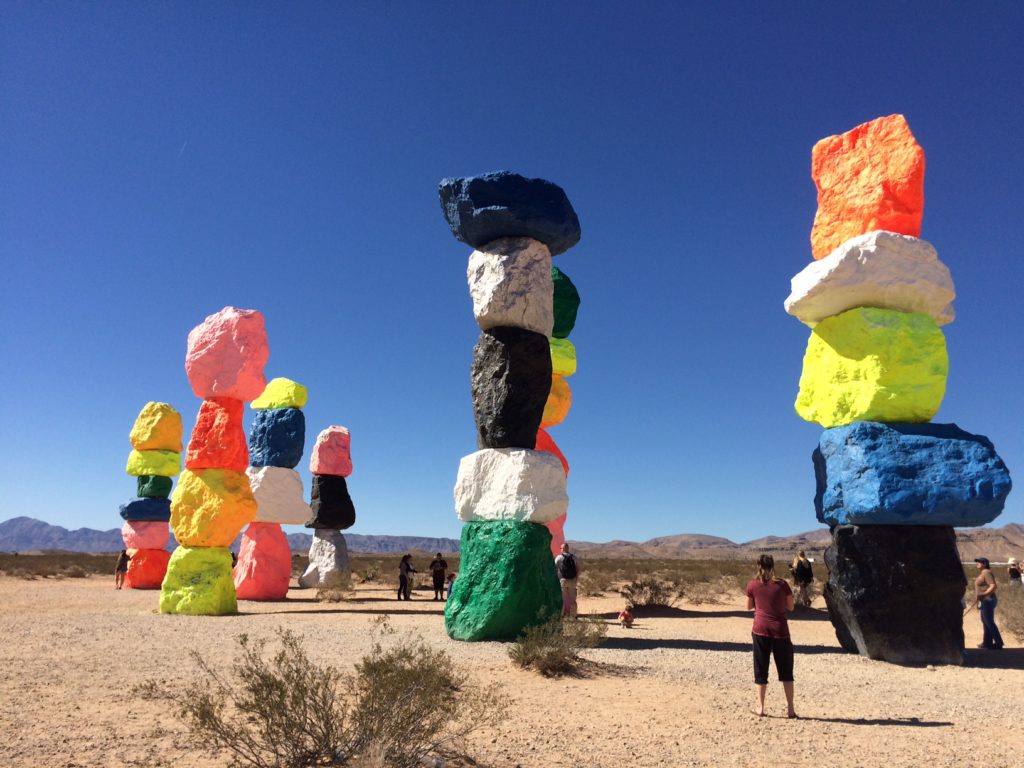 Scott (Staff Photographer)
- I'd like to promote my new podcast and that I will be in the East Austin Studio Tour. It's called
Austin Art Talk
and there are three episodes up already. New ones come out every week on Saturday.
I will be a part of the East Austin Studio Tour November 11-12 & 18-19, from 11am-6pm at Canopy, 916 Springdale Rd, Suite 126!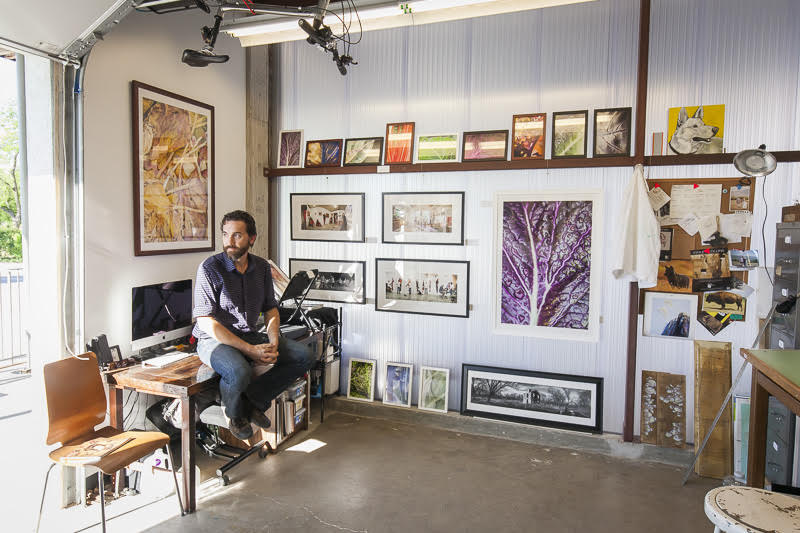 I am also working on and plan to launch for EAST a website where I will be selling prints of my photography. So keep your eyes open for that.
Ryan (Wholesale Crew)
- This Saturday the hill country fair in San Marcos looks great. Six bands, eight breweries, overnight camping all for just $35 dollars. Plus it's on a really neat regenerative farm.
Also it seems obvious but I'm looking forward to Thanksgiving. It's my favorite holiday because it focuses on appreciating what we have.
My favorite Black Friday tradition is getting an extremely marked down never frozen pasture raised turkey. Last year we got a $130 bird for $10!
Missoula (Farm Dog)
- Mom got
Saigon Le Vendeur
to setup at the farm's Open House, and they are pretty legit. I sat here, like this, for a while, until they finally noticed me. Then, the pork and chicken scraps kept coming. Mom says not to beg, says it's trashy, but what can I say? Once a street dog, always a street dog.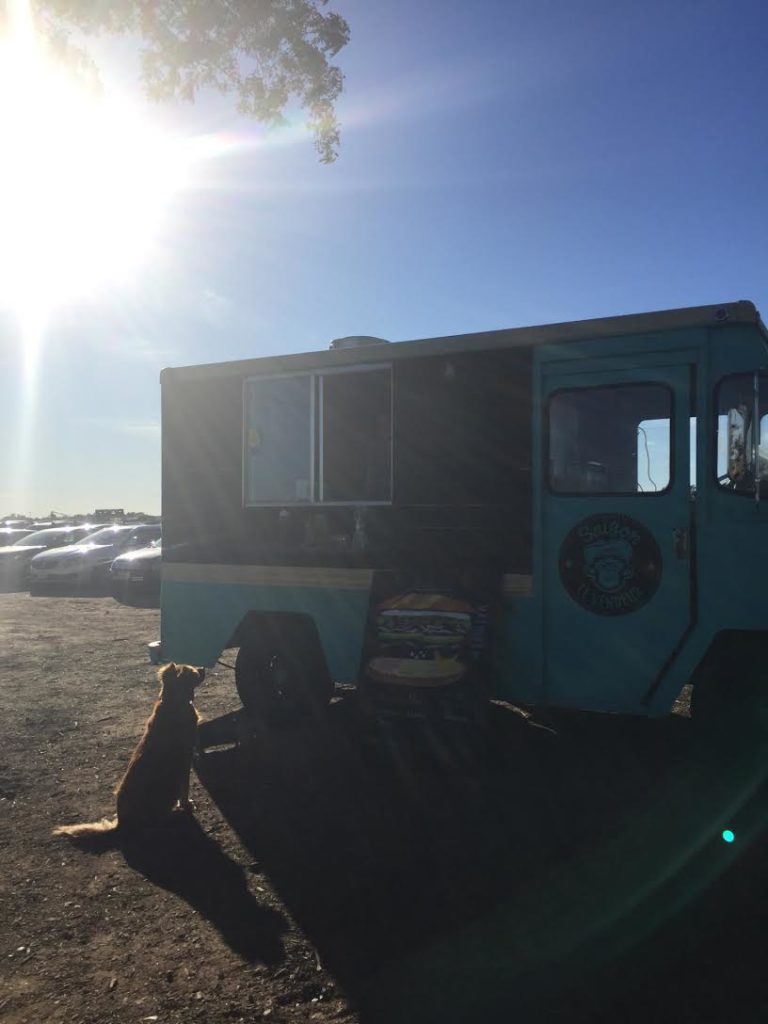 Phil (Farm Courier)
- I would recommend
This Is The Kit
's new album
Moonshine Freeze
for all you real life astral trippers and chaos mages.
Casey (Customer Service Extraordinaire)
- I'm in Marfa, TX staying at El Cosmico for my birthday!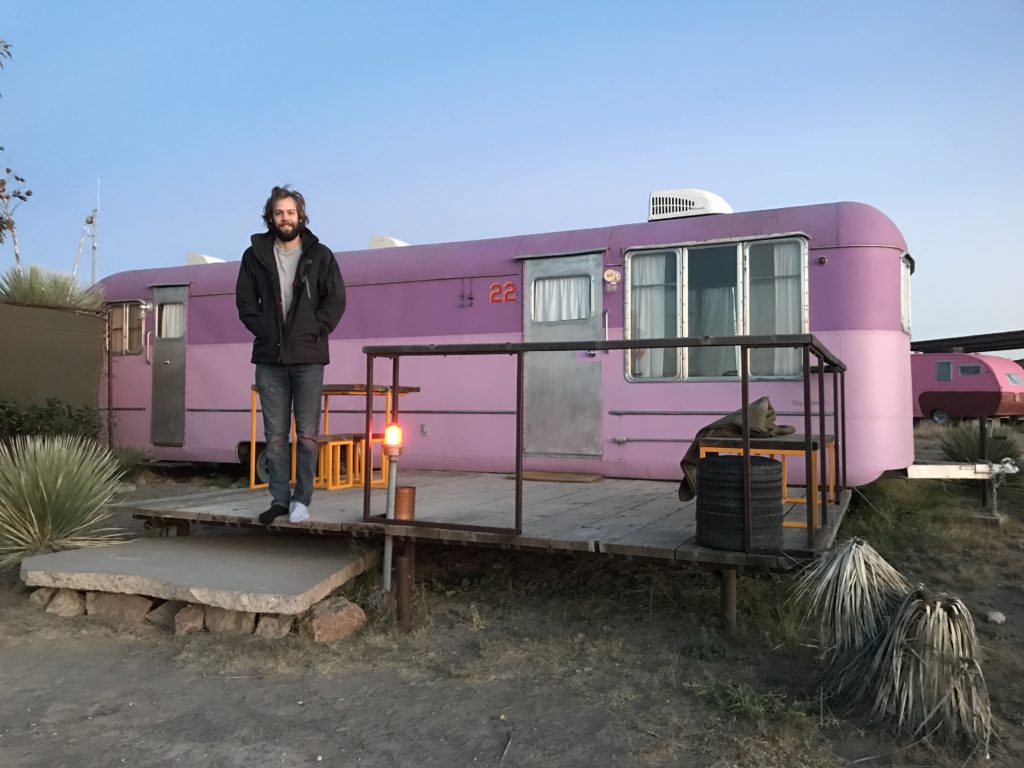 OLDER POSTS