10/06/17 — Heydon Hatcher
The arrival of a new month means another marvelous edition of our First Friday Staff Picks! We think that our staff is the best in the business (okay, okay, we are a little biased), but the JBG family hails from all over the place and covers the gamut in talents and interests. We love sharing events, adventures, and side projects that inspire and excite our JBG-ers (food-related or not) with the community. Check out the staff-curated list of favorites below!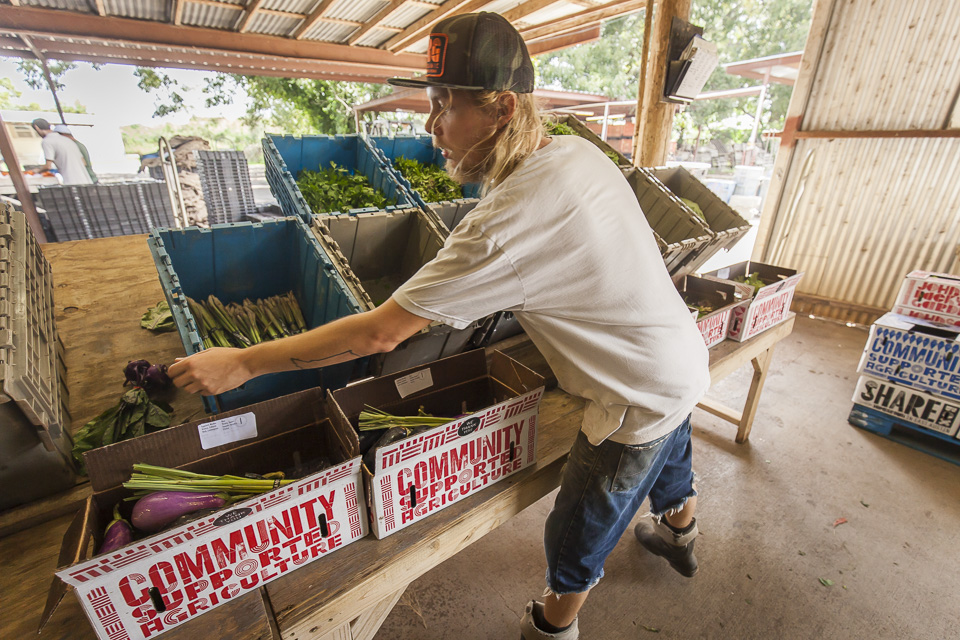 Farm, in general
-
Fermentation Fest
is quickly approaching!!! We will be there slinging veggies... come say hi and checkout this one-of-a-kind event! Sandor Katz is this year's keynote speaker.
Bento Picnic
's yummy fall Quinoa Kale Salad featuring our kale and carrots with pasture-raised eggs, toasted pumpkin seeds, ginger, green onion, garlic, and their famous ancho sauce! It's gluten-free, dairy-free, and vegetarian -
order one now
!
Ada (Marketing and CSA Manager)
- Went to New Orleans this past weekend to visit my sister, and had the immense pleasure of visiting the
House of Dance and Feathers
- a small grassroots museum in the back of Ronald Lewis's home that celebrates the Mardi Gras Indians. This isn't your average museum, so give Ronald a call if you plan to go to make sure he's home. If you've never heard of the Mardi Gras Indians, do yourself a favor and do some googling.
Google Images
will quickly show you the grandeur of their costuming. This Mardi Gras krewe has a rich history in New Orleans, and was established over 100 years ago as a way for Nola's African American communities to participate in Mardi Gras celebrations. There are dozens of krewe's, but in my opinion the costuming of the Mardi Gras Indians are parallel to none. The beadwork is stunning, and at Ronald's house you can see, touch, and feel some of this incredible artwork. The best part? Each year you see the Indians, they're dolling brand new costumes with completely new designs. Anybody else got the Mardi Gras fever?
Only 129 days and counting
.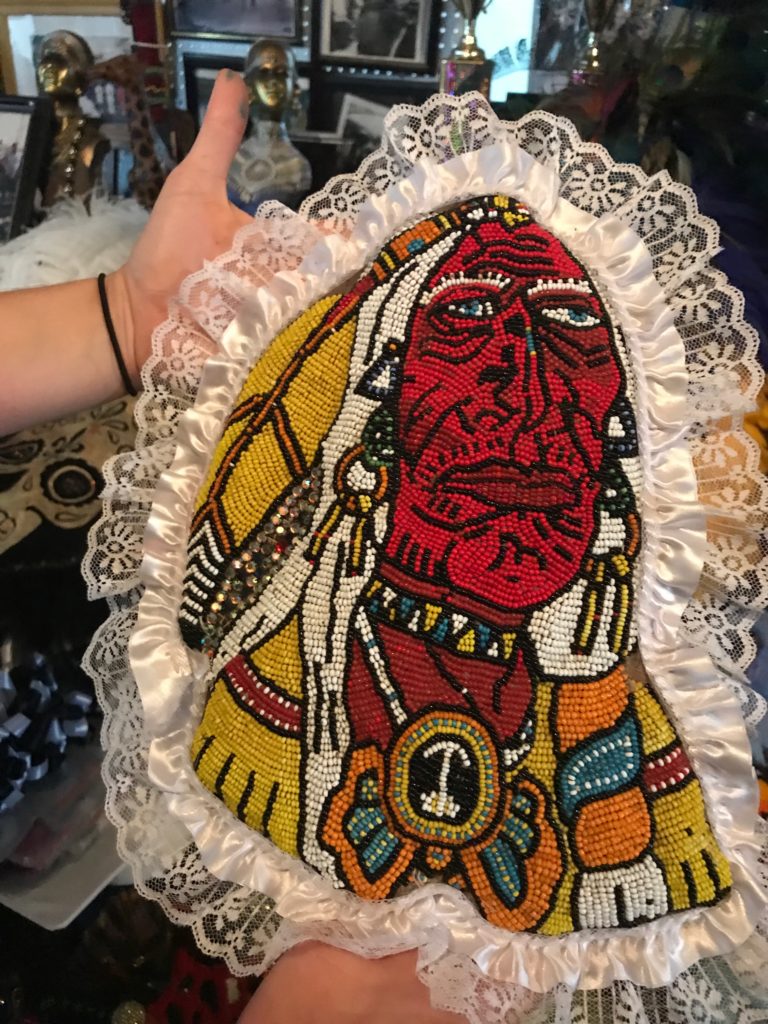 Missoula (Farm Dog)
- Well, in case you missed it, my career as a celebrity farm dog peaked last week when Modern Farmer reposted a photo of me. In all fairness, they posted a shot of Chooch, too, but we all know who got more likes.... (checkout the hashtag #iamamodernfarmdog for endless photos of farm dogs from all over the country. Swoon!)
Mike Mo (Wholesale Manager and Avid Ole Miss Fan)
- Auburn loses to Ole Miss this Saturday.
Megan (Recipe Blogger)
- I'm beyond excited to see
Reckless Kelly on Friday night
at Neighbor's Kitchen and Yard in Bastrop. If you don't know, Neighbor's serves bomb pizza, cocktails, and local beers right on the Colorado river in beautiful Bastrop. Two close friends of mine, Katie and Chris Allcorn, opened the joint in 2014. The historic, multi-tiered-creaky-floored building and the sprawling riverside yard make it the most perfect getaway from the city. If you find yourself fed up with the ACL crowds, come out to Bastrop and join me + fam + the band that (arguably) started Americana.
Lucas (Delivery Driver Extraordinaire)
- I won
Roky Erickson
tickets on
Dudley and Bob
and am STOKED.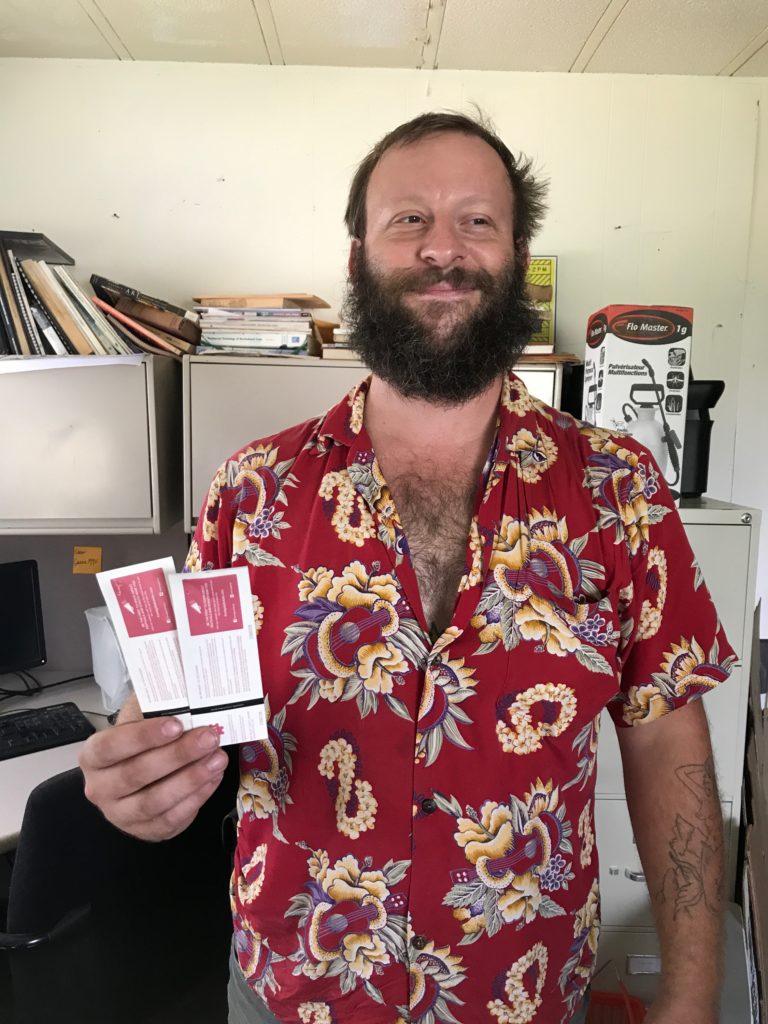 Andrew (CSA Packing Manager)
-
Khruangbin
, whose new album has been in heavy rotation at the barn as of late, plays Emo's with
Chicano Batman
October 28th. They are a Taiwanese band with Psych/Surf vibes and a lot of heart and flavor.
Also, all month long
Blue Starlight
is showing awesome horror movies drive-in style. Nightmare on Elm Street 3, Friday the 13th (on Friday the 13th!!), and Halloween "my favorite movie ever" on and around Halloween. If you wanna smooch and watch some spookies you should go!
Casey (Customer Service Extraordinaire)
- I feel like I have been surrounded by giant sweet potatoes and dogs lately. So, I'm finding a way to combine the two in my life and in my staff pick. Our office at Hergotz is usually the place veggies too large to sell go to die, but I have been taking these enormous sweet potatoes home to make dog chews! I slice em up into thin wedges and dehydrate them in my nifty dehydrator. My dog at home (Odie) can't get enough of them, and Roxy, one of our farm dogs, dreams about them while she sleeps at the foot of my desk. Yum! Also, I've been seeing a lot of comedy at
ColdTowne Theater
. They even have a free improv class every Monday!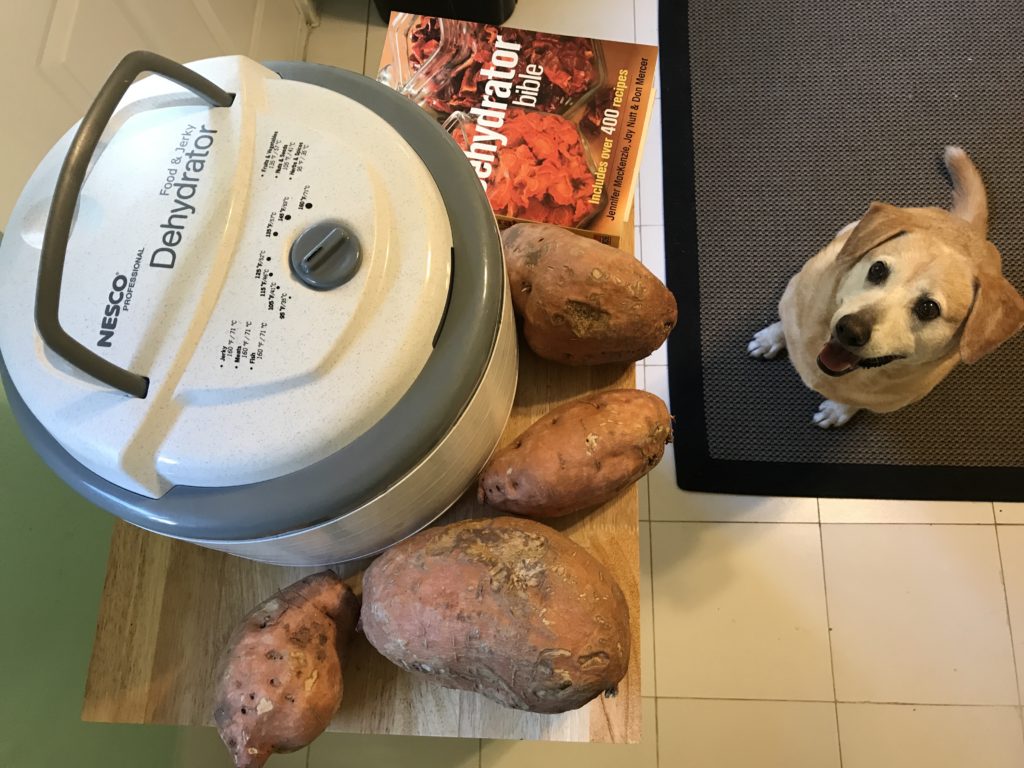 Hector (Social Media Manager)
- I had the chance to visit the
Texas State Fair
last weekend for the first time and it was fantastic! My lovely tour guide recommended getting started with a corn dog (which was the best one I ever had) and a Shiner at the food hall. I didn't try any fried foods too ridiculous, with the exception of chicken fried bacon. Give the fair a try if you haven't yet!
IT'S TIME TEXAS
is leading a statewide effort to help people with healthier habits. Join me and hundreds of others at the first
TEXAS WALKS
, taking a 10-minute walk on 10/20 at 10am!
Heydon (Blog Writer)
- I've been in the depths of a wild bachelorette party/wedding season this summer + fall, and am floored by the outpouring of love in the midst of such a tumultuous time in our country. My pick this week is my friends, family, and all the folks out there who choose to love over hate. Plus, a shout out to my old Minolta Freedom Zoom & Nikon N65 that I get to take film photos of my near and dear folks with - check out a few of my snaps below.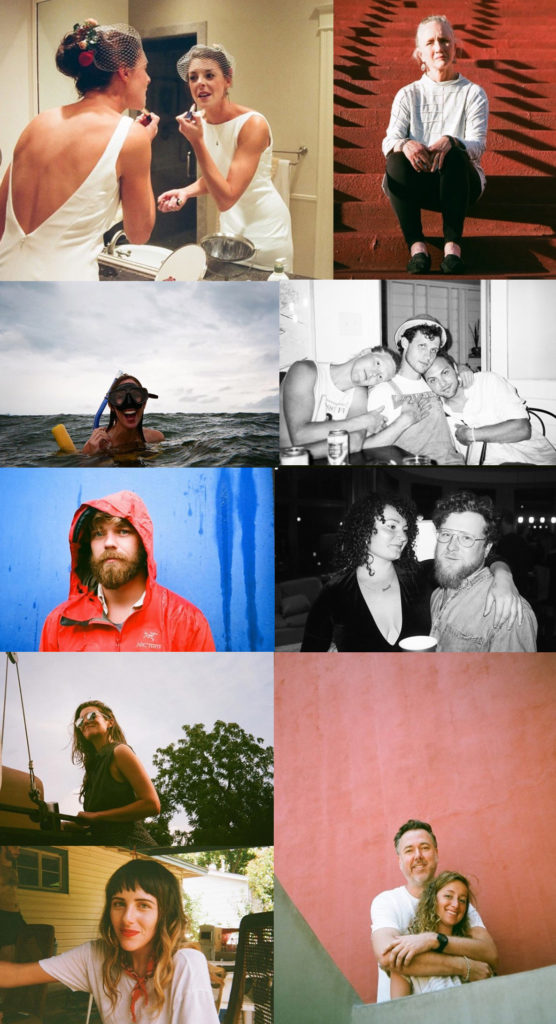 OLDER POSTS