10/06/17 — Heydon Hatcher
A quick reminder before our main post… Mark your calendars for JBG's Fall Open House! This year we're going to have a laid-back and very casual open house at our Garfield farm on Saturday, October 28th from around 4:30 until sunset. Free and open to the public, this event is for our beloved CSA community and anyone else who's had a hankering to experience the magic of the farm. We can't think of a better place to relish the beautiful Texas fall than our expansive 200 acre farm! Also, if you've always wanted to work on a farm, now's the time! We're hiring a handful of positions - check 'em out here. We are also urgently looking for a hard-working volunteer to help us at the Bastrop Farmers Market. Do you or someone you know fit the bill? Throw us a line at farm@jbgorganic.com.
Summer has come and gone, and though it doesn't really feel like Fall, the seasons are indeed changing. Right now we are in the depths of the planting season... it is notoriously one of the busiest times on the farm and we are tirelessly toiling to get all of your favorite Fall and Winter crops into the ground. The leafy greens have been stretched with the late summer heat, but with the deluge of rain this past week and intermittently this past month, the temperatures have moderated a bit, and has enabled the crops that are already in the ground to really thrive.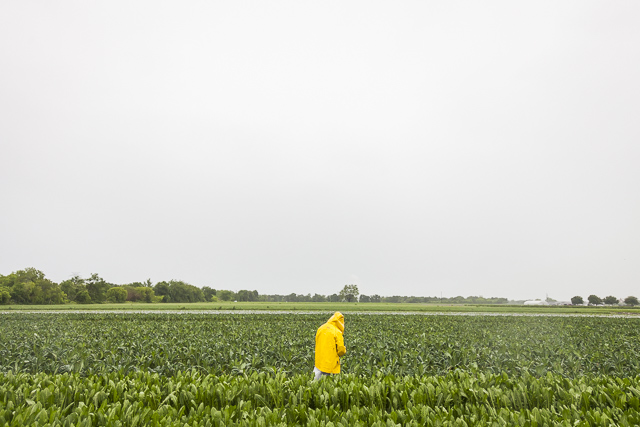 However, with rain, comes quite a lot of frustration and stress on the farm. When the ground is soaked, we are unable to plant. It takes a few days or even up to a week for the farm to dry off (depending on variables, like the amount of rain, wind, and sun). This planting season has been laden with setback after setback, starting with Hurricane Harvey. With only two weeks left in the planting schedule, we are chomping at the bit to get our crews out into the fields. With this erratic schedule dictated by the rain, our crews have often had to work 7 days a week. As the weather is highly unpredictable, these hardworking folks have had to forego a regular schedule and have been going above and beyond to get everything done when there is a dry day. This warrants a huge thanks, our tenacious and unrelenting field crews are dedicated to getting food to the community in a timely manner. Their effort has been incredible this season.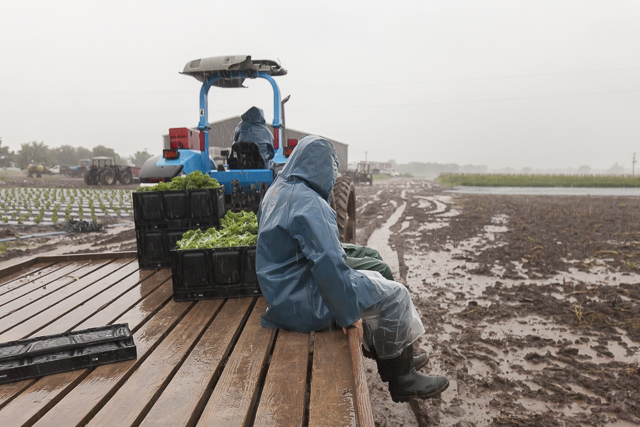 When the fields are wet, we cannot get tractors out into the fields to transplant or to seed. On top of that, when rain is heavy, it's difficult for us to control weeds. On a conventional farm, they can just spray; however, as an organic farm, we have to cultivate our weeds, which essentially means that we get on a tractor with cultivation knives and specialized tools to kill weeds. Like we mentioned before, tractors cannot function on water-laden fields; thus, weeds are currently flourishing! Soggy fields are immensely tricky to harvest on and twice the amount of work as well. Our harvesting crew has to trudge through with mud-heavy boots to collect the ripe produce which as you can imagine can be quite the workout.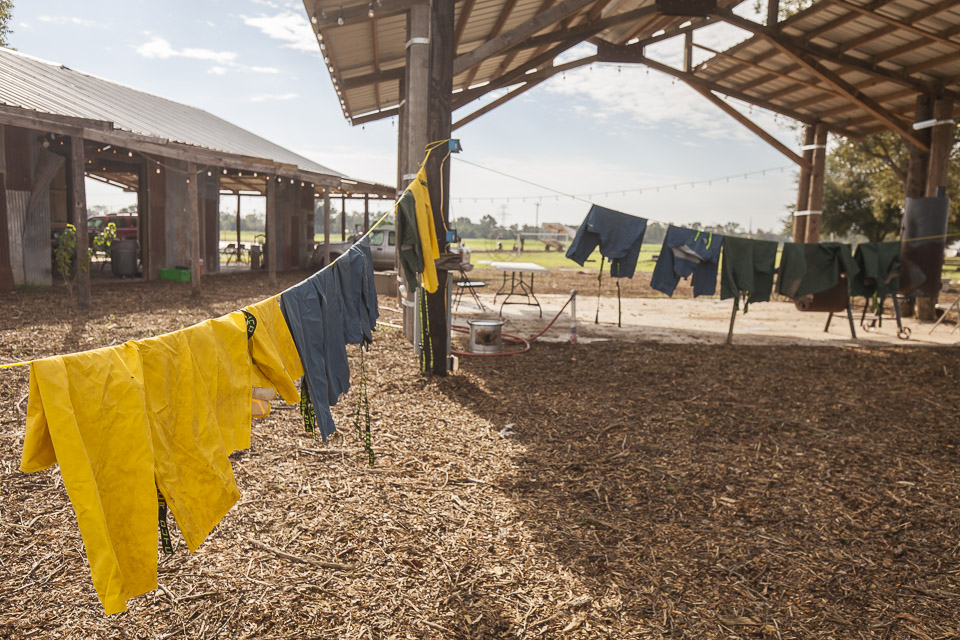 On a brighter note, since we have plenty of hands twiddling their thumbs waiting to get back out into the fields, we have accomplished all the seeding in the greenhouse that needed to be done. Kirby, our greenhouse manager, has had to manage a densely populated greenhouse, as we are filled to the brim with transplants waiting to get out into the field. We are scrambling to get everything done in the short window of time that is left!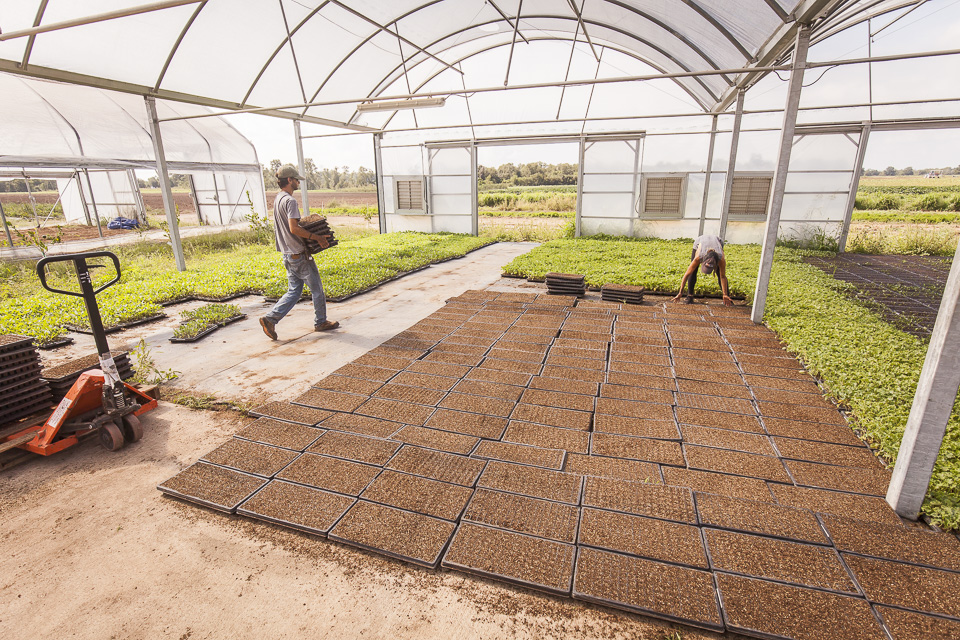 Hoping for a couple dryer days, and to see you at the markets this weekend! 'Til next time.
OLDER POSTS