09/27/17 — Heydon Hatcher
Recipe and Photos by Megan Winfrey
Lemongrass is one of the more special items offered by JBG, in my opinion. You may think that it's only useful in Thai dishes and soups, but I like to use it in a more holistic way. Steeping chopped lemongrass in boiling hot water for a few minutes makes a lovely hot tea, and infusing the lemony-citrus aroma into oil or water for cleaning, spritzing, and diffusing are both extremely beneficial ways to use this grassy plant. Packed full of antioxidant and antimicrobial properties, lemongrass has been shown to detoxify the body as well as build immunity. And as if you need another reason to make this spritz, it smells AMAZING and you'll be using it in every room of the house 24/7.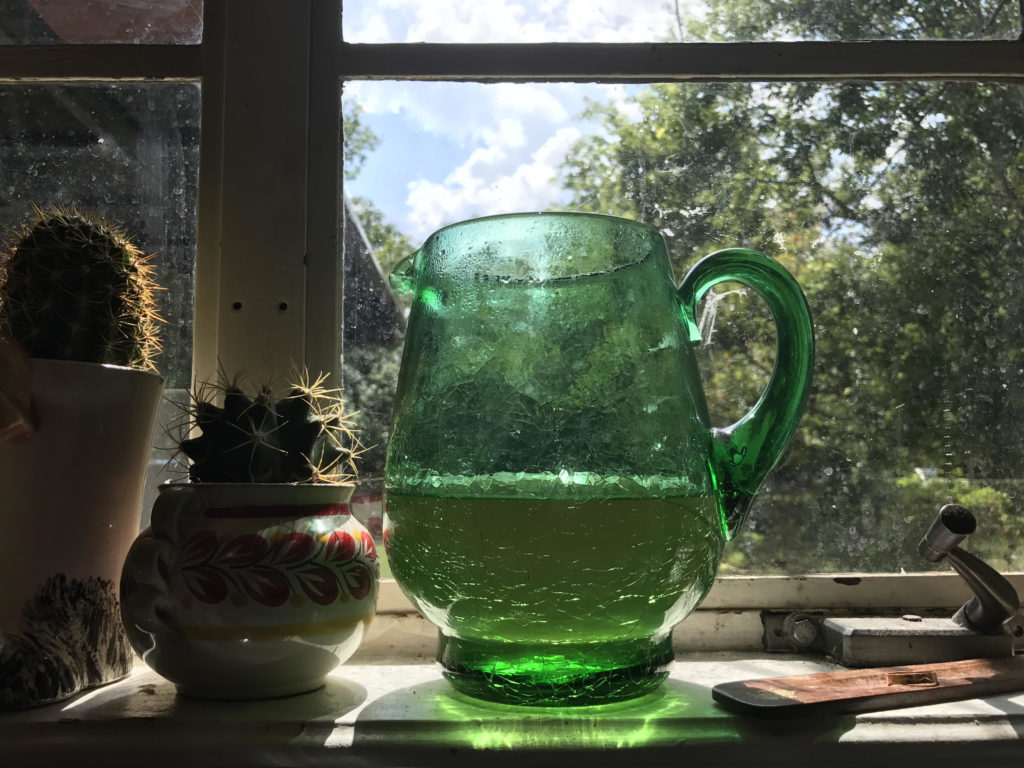 Lavender Lemongrass Linen Spray
1 bunch of lemongrass, cut into pieces (I used a 2-week old bunch and it was still full of aroma)
5 tbs. lavender buds
2 tbs. vodka or witch hazel
12 drops lavender essential oil
12 drops lemongrass essential oil
Bring 1 cup of water to a boil. Add the chopped lemongrass and lavender buds, stir together. Cover, remove from heat, and let steep for 5 minutes.
Put a coffee filter into a funnel or strainer, and strain the liquid into a large mason jar or small pitcher.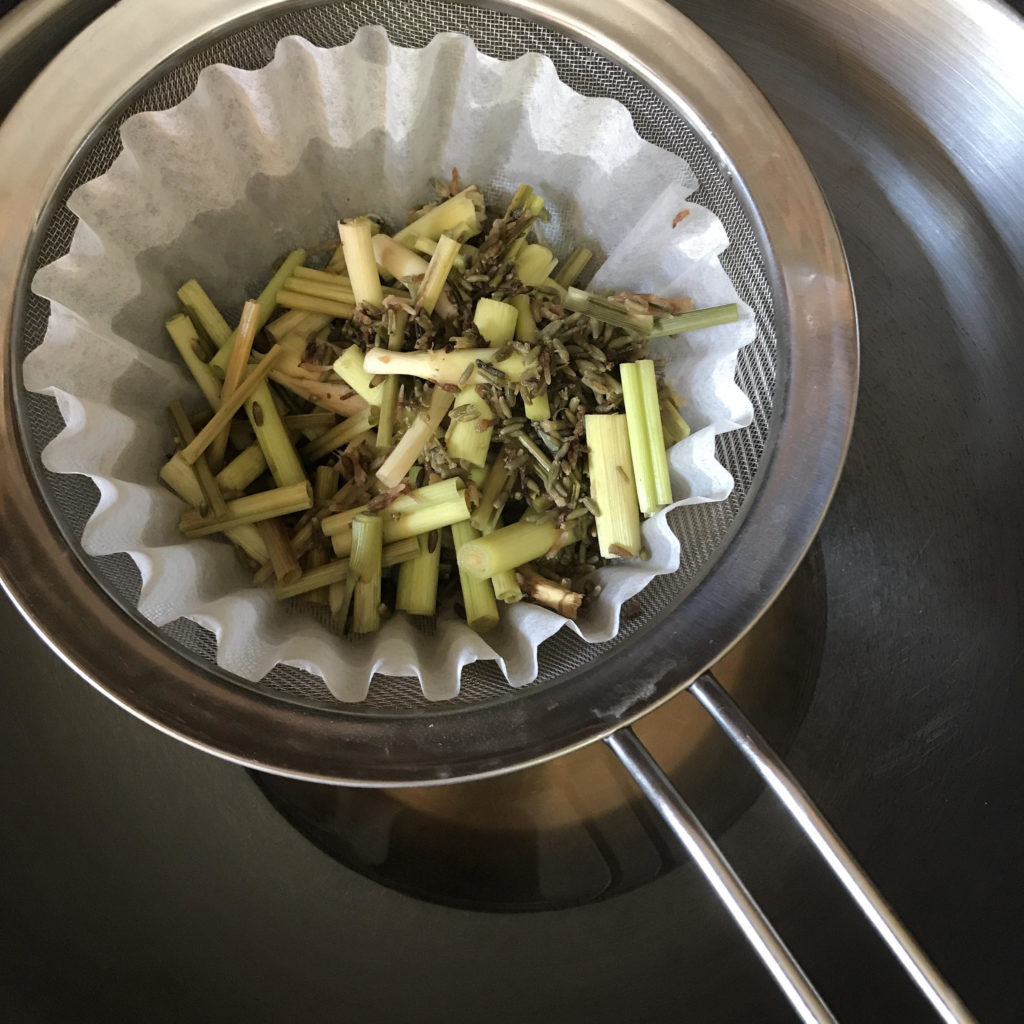 Bring another 1 1/2 cups of water to a boil. Remove from heat and add to the herby mixture.
Add the vodka or witch hazel and stir or shake vigorously.
After the mixture has cooled to room temp, use a funnel to pour the mixture into a spray bottle.
You may leave any excess mixture in a closed mason jar to use as needed. Just shake well before using.
I spray this stuff on my sheets, couch, pillows, daughter's crib, rugs, into the air, and sometimes on my face. It smells that good.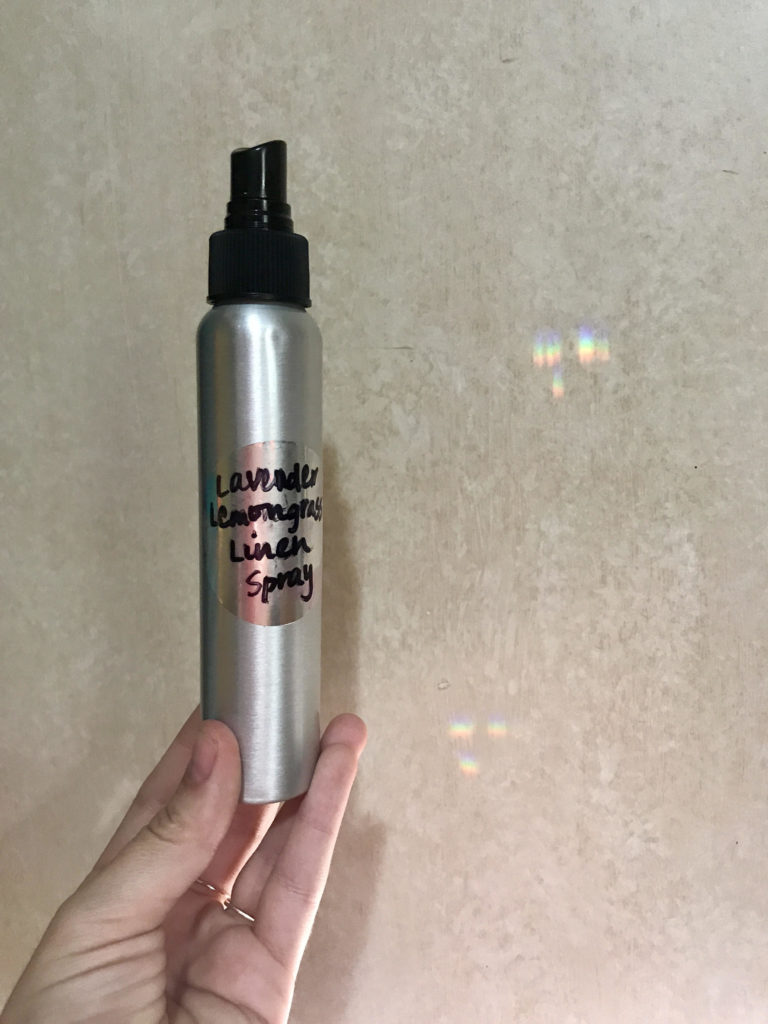 OLDER POSTS