08/03/17 — Heydon Hatcher
Recipe by Mackenzie Smith
Soa Davies'
recipe for Smoky Tomato Jam from
Short Stack's Vol. 2: Tomatoes
has become a mainstay in my kitchen over the past few years. It's a nice addition to a charcuterie board and works beautifully on a BLT or grilled cheese sandwich for a classic with a kick. I drop a tablespoon or two into soups and sauces for a sweet/sour/smoky bonus all the time. Maybe you don't need to can all of those tomatoes-- make some jam!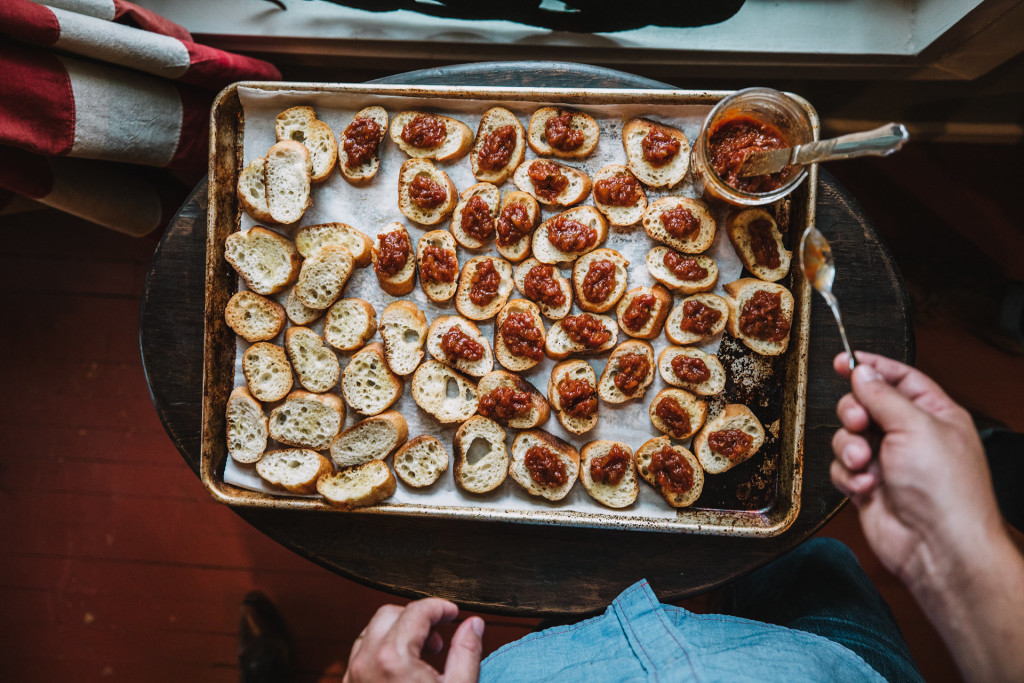 6 cups tomatoes, peeled, seeded and diced (about 8 large tomatoes)
¾ cup sugar
½ cup sherry vinegar
3 tablespoons smoked salt
2 tablespoons smoked paprika
Place all of the ingredients in a heavy-bottomed stainless steel pot and simmer over low heat, stirring occasionally, until thickened and almost dry, about 1 hour. Transfer to an airtight container and refrigerate for up to two weeks.
At our tomato party back in May, I spread this jam on toasted baguette brushed in olive oil and sprinkled the platter with basil and parsley. A simple snack for cocktail hour, and an unexpected way to make your tomatoes shine.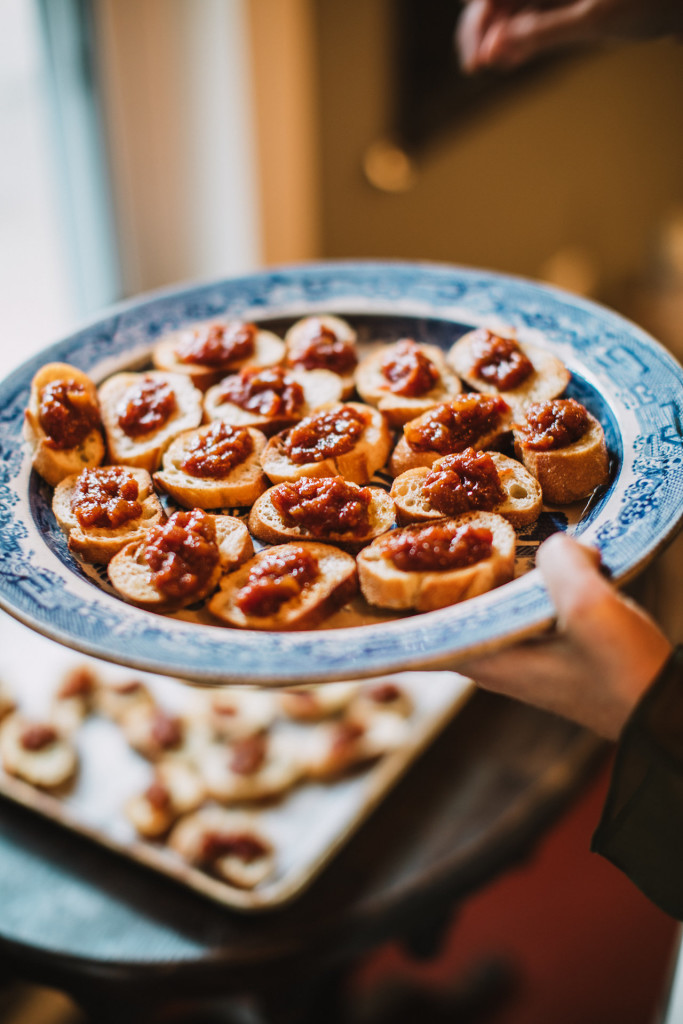 OLDER POSTS