08/02/17 — Heydon Hatcher
Recipes by Megan Winfrey
High-five! You made it through the hottest weekend of the summer....so far. I haven't felt much like cooking lately - the stove makes the whole house sweltering and the A/C has a hard enough time keeping up as it is. These simple no-cook snacks are perfect for the dog days of summer. Minimal effort required and guaranteed to make you feel cooler!
Persimmon Caprese
2-3 ripe persimmons
Fresh mozzarella cheese
Mint leaves, a handful
Good quality olive oil
Maldon (or other good quality) sea salt flakes
Assemble each bite with a slice of persimmon, a slice of cheese, and a mint leaf. Lightly drizzle with olive oil over the plate, and top each bite with a few sea salt flakes. Serve chilled for more cooling power!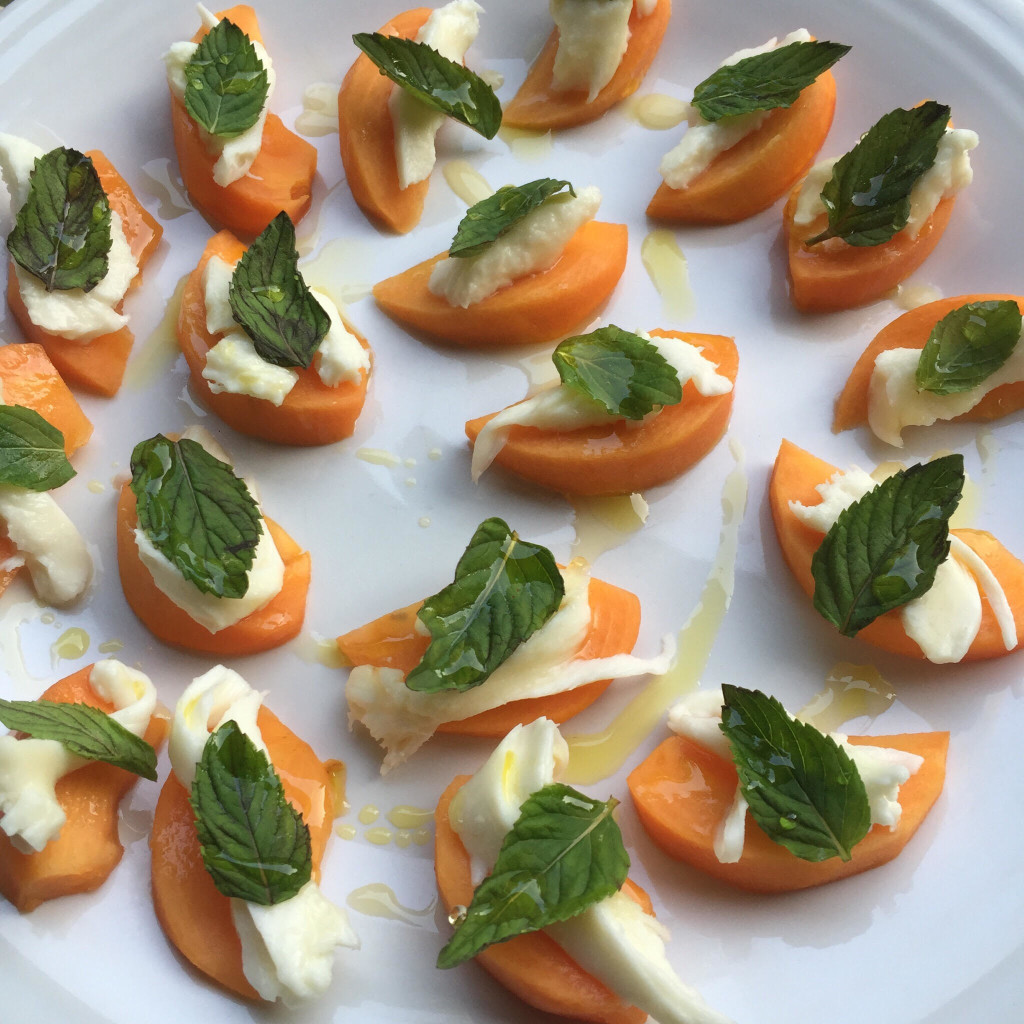 Watermelon-Mint Cocktail Pops
1 personal watermelon, cubed and deseeded
1/2 cup raspberry vodka
Mint leaves, a handful
Popsicle molds
Add all ingredients to a blender and blend until a smooth, consistent texture forms. Pour the mixture into the popsicle molds and freeze for at least 8 hours, preferably overnight. Keep for up to a month in the freezer!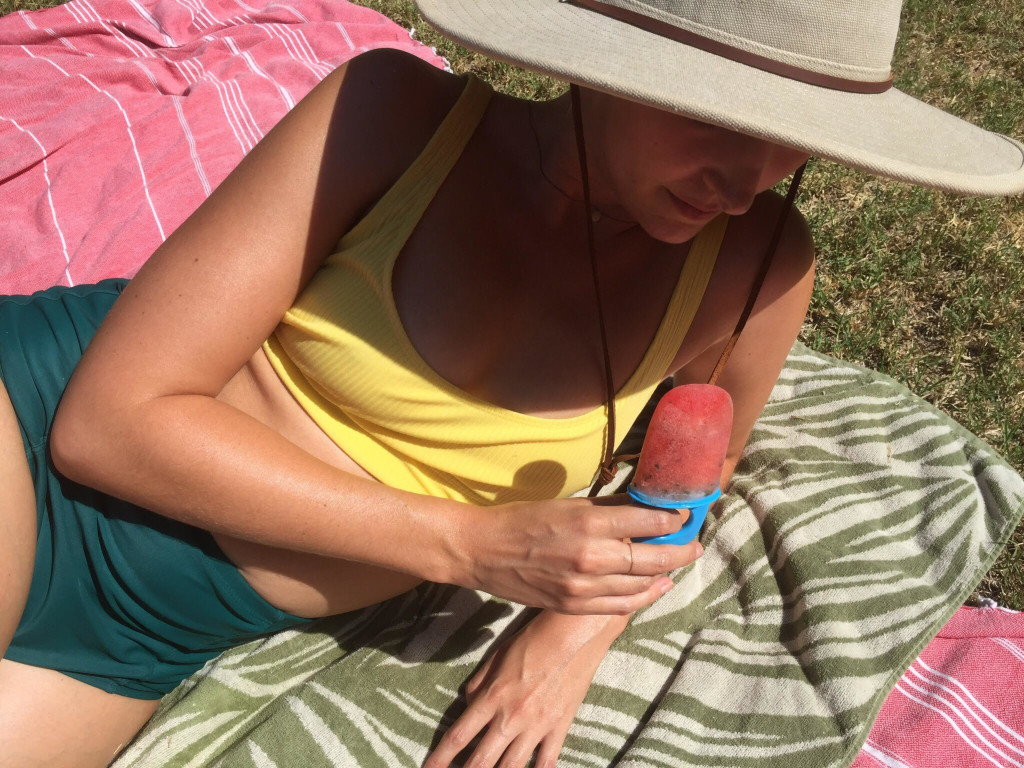 OLDER POSTS