07/06/17 — Heydon Hatcher
This recipe can easily be made with our Large Homegrown Tomatoes, Red Roma Tomatoes, San Marazanos, or Inglorious Slicers. Make your order
here
before our bulk sale is long gone!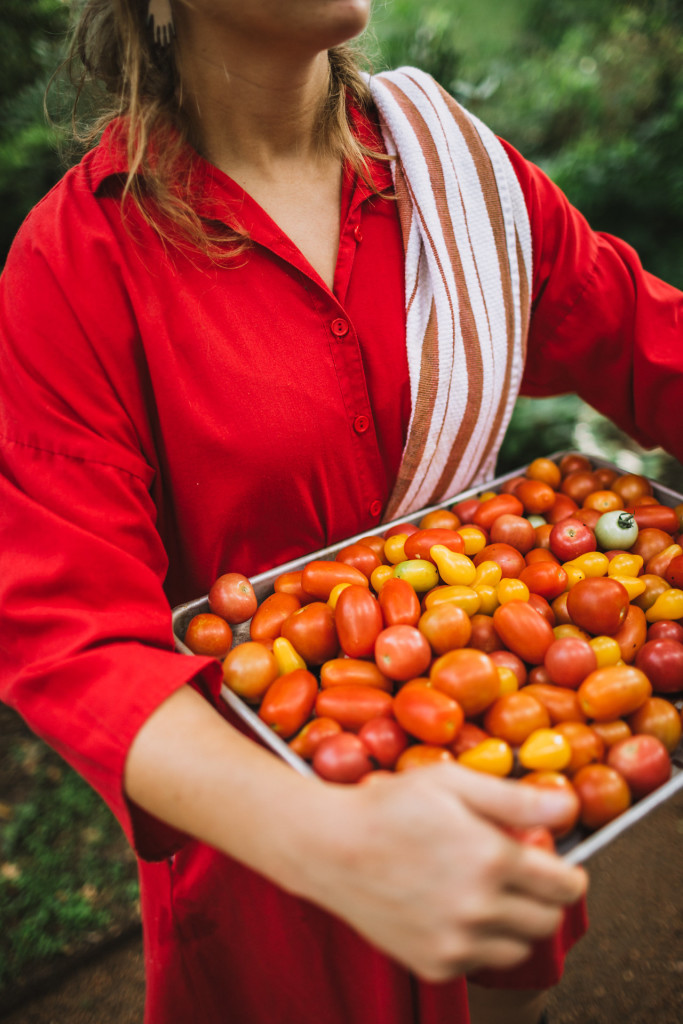 Recipe by Elaine DiRico
Thirty seven years ago today, a friend brought me a bushel of VERY ripe tomatoes. It is easy to remember the date because my son, Tony, was born the next day. Last week, I flashed back to spending the night canning when I picked up my 25 lbs of tomatoes from Johnson's Backyard Garden. In 1980, I was in Tennessee, had no air conditioning, and oh yeah, the pregnancy thing. This time was going to be a breeze.
Basic Tomato Sauce
12 lb of tomatoes, washed
While my ex-grandmother-in-law peeled and seeded her tomatoes for sauce, I didn't even core mine. As with many fruits and vegetables, the skins and seeds carry a lot of the nutrition. I halved them, then quartered them, as these were large, and packed into my Instant Pot. I used a potato masher to crush them down, and pressure cooked them for 6 minutes. I crushed them again, left the lid off and slow cooked them for 7-8 hours. When they cooled a bit, I used an immersion blender to break them down further, then a food mill to get a smooth sauce. Back into the slow cooker for another four hours, watching carefully so it cooked down without burning. I ended up with two quarts of intense sauce.
Since it is just the two of us, I packaged it in small zip lock bags. A trick I learned to make this easier: use a pint measuring cup, place the plastic bag in it, like a liner, and ladle in the sauce. Labeled and stacked, this keeps 6-9 months frozen, but is usually used up well before then.
Now we can get fancier… I am busily writing a series of articles on cooking gadgets, and how well they can simplify preparing healthy and nutritious food. Because of this, I have a ton of gadgets, including a dehydrator. Great Grandma DiRico was reputed to make a sun-dried sheet of 'tomato leather' so I decided give it a try. Because the tomatoes are low in pectin, for every eight tomatoes I added a Granny Smith apple, but otherwise it was prepared the same way.
There are special sheets available for making fruit leather with a dehydrator, or a piece of parchment paper cut to fit works just as well. Brush olive oil on the paper, then spread a ¼" layer of tomato paste across it and place in the dehydrator tray. Mine took 8 hours to dry, so overnight. While it can be stored at room temperature in a sealed container to protect it from bugs, it went easily into a bag and into the freezer. I know Grandma used it to make her sauce, but I am really liking it cut in strips in a salad as well.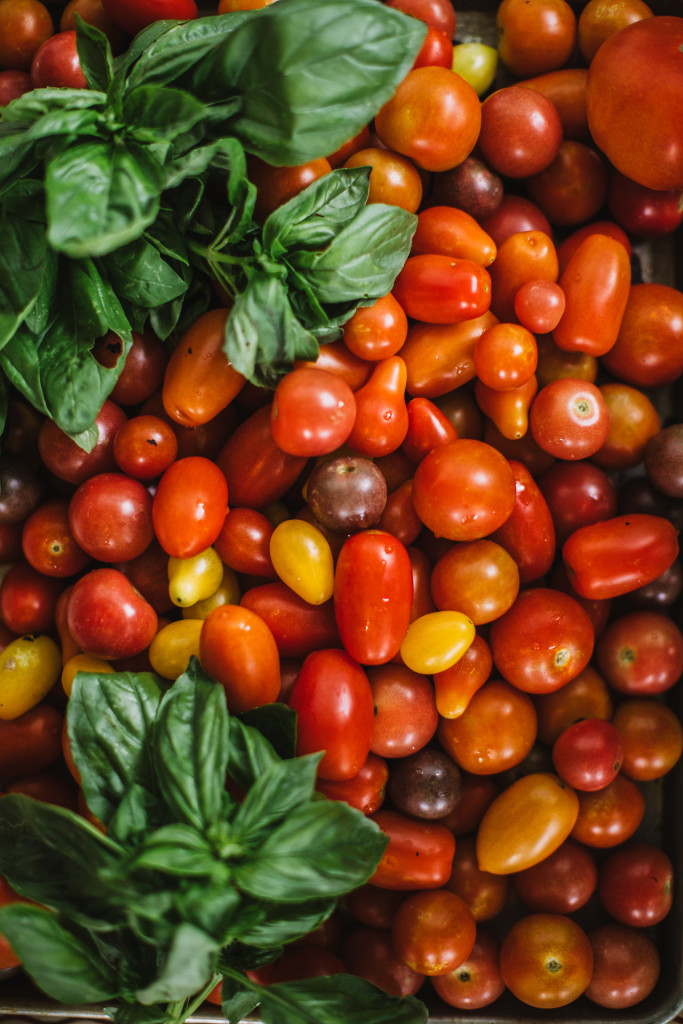 Tomato Sauce 2
10 large cloves garlic, coarsely chopped
1/2 cup fresh basil leaves, torn
1 medium onion, coarsely chopped
1 teaspoon dried oregano or 1 Tablespoon chopped fresh leaves
1/2 teaspoon each salt and freshly ground black pepper
1/4 cup extra-virgin olive oil
12# mixed ripe tomatoes, quartered and peeled if the skin is thick
1 ½ teaspoons Worcestershire sauce
In a 6 quart stew pot, warm the olive oil over medium heat. Add in the onion, garlic, basil, oregano and salt and pepper. Stir and cook just until you can smell the garlic, about one minute then add the remaining ingredients. Crush the tomatoes with your hands as you add them. Cook over medium heat until it boils, then drop to a simmer and cook over low until reduced by half, perhaps 45 minutes.
Let cool; taste for seasoning. This freezes well, but is not acid enough to can in a water bath. I have heard that a spoonful of citric acid can help, but I am too lazy, and stick with freezing. I like my sauce with pieces of tomato intact, but it can also go through a blender or food processor and/or food mill.
OLDER POSTS