06/07/17 — Heydon Hatcher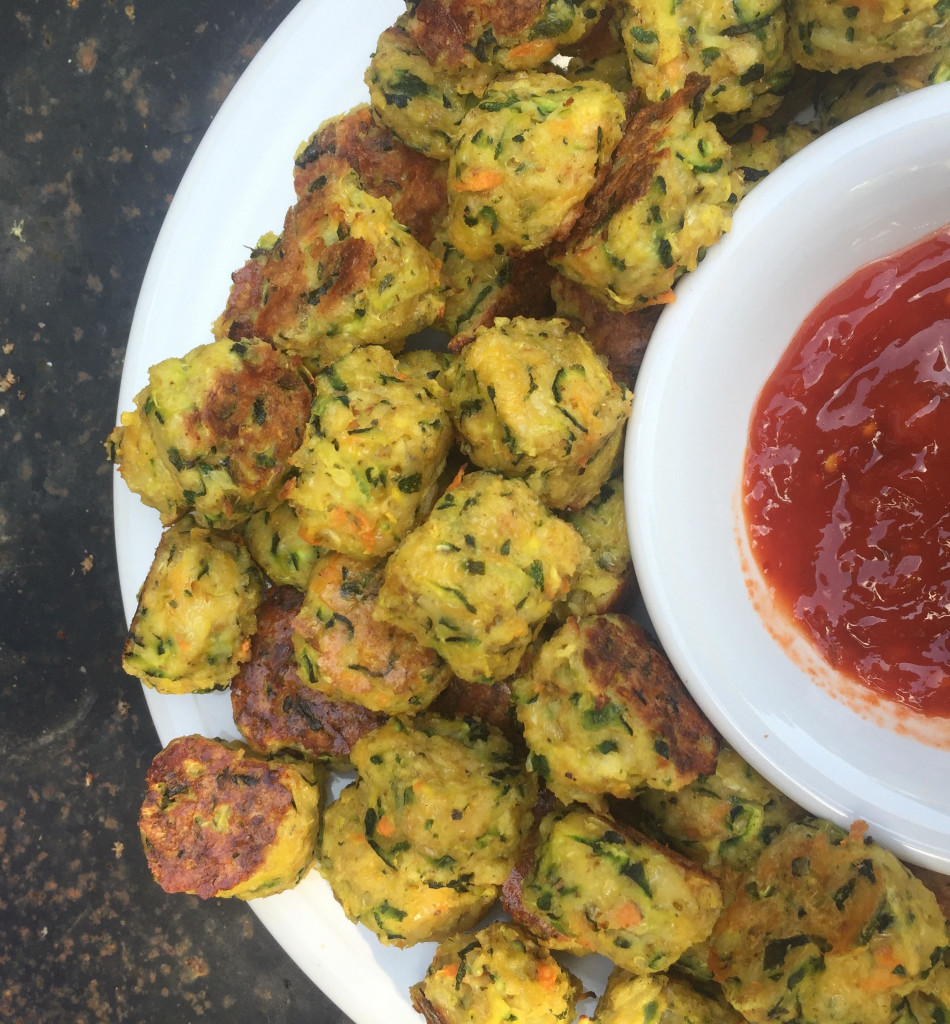 Recipe by Megan Winfrey
We live in Texas, therefore we have eaten at Sonic. We have eaten at Sonic, therefore we love tots. I'm confident that these are mostly true statements. Also true - my body and my brain cannot seem to agree on when to stop eating Sonic tots. My body says NOW, my brain says NEVER. The solution to this very Texan problem? Veggie tots. Bing. Bang. Boom. Safe to eat in large quantities, and a great way to get those stubborn kiddos into veggies!
Veggie Tots
4 zucchini, grated
1 tsp. salt
4 carrots, peeled and grated
1/2 cup Panko bread crumbs
2 large eggs
1/2 cup cheddar cheese, shredded
3 tbs. fresh parmesan, grated
1 tsp. dried oregano
1/2 tsp. garlic powder
1/2 tsp. onion powder
Salt and pepper, to taste
Ketchup, aioli, etc. for dipping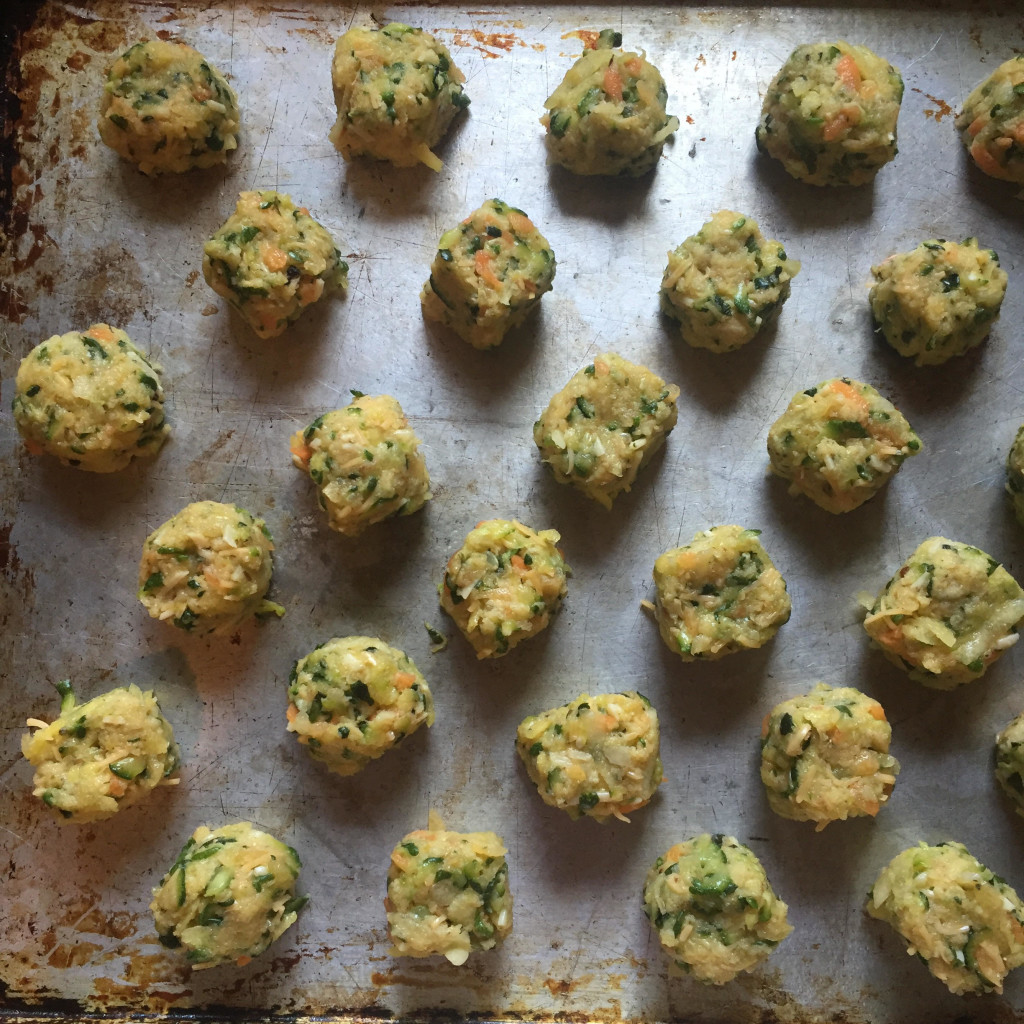 Preheat the oven to 400.
Lightly oil a baking sheet.
Lay a clean dish towel in a colander over the sink. Add the grated zucchini to the colander, on top of the clean cloth. Sprinkle with salt and toss to coat; let sit for 10 minutes.
Gather up the cloth around the zucchini and squeeze out as much liquid as possible.
Transfer the zucchini to a large bowl. Stir in the carrots, Panko, eggs, cheeses, oregano, garlic powder, and onion powder. Salt and pepper to taste. The mixture should hold together without crumbling. If dry, add another egg.
Form the mixture into tot shapes, or whatever shape you fancy, and place onto the prepared baking sheet.
Bake until golden brown and crispy, 18-20 minutes, flipping once during the last 10 minutes.
Serve immediately with dipping sauce, or refrigerate for up to a week.
* To freeze, transfer cooled tots to an airtight container. Freeze for up to 1 month. Reheat in a 400 degree oven until warmed through.
OLDER POSTS