06/01/17 — Heydon Hatcher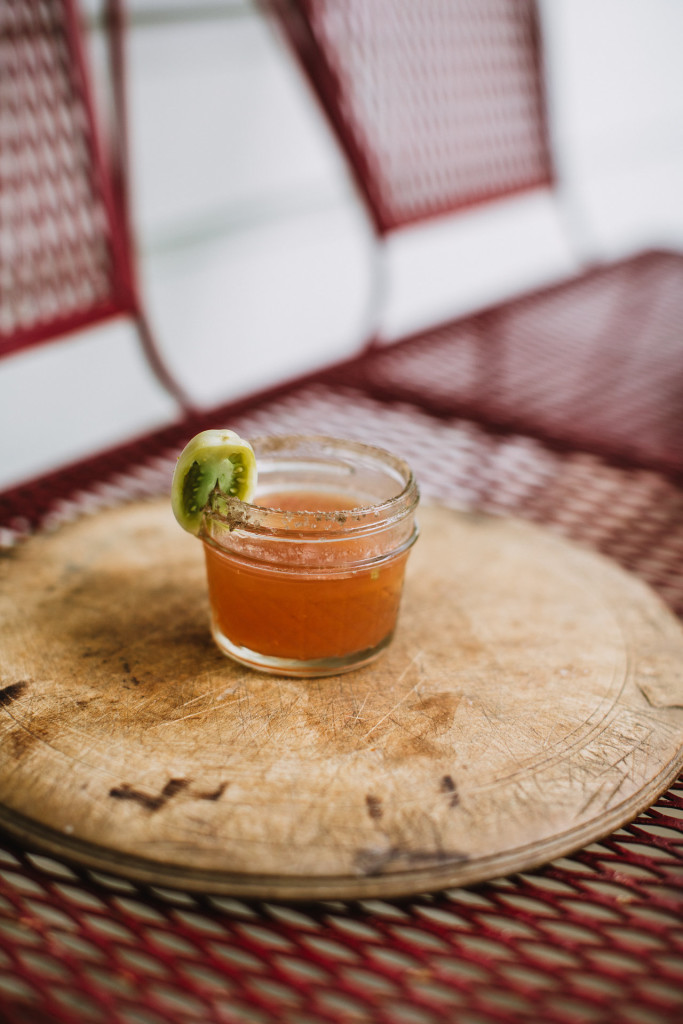 Recipe by Nadia Tamby
I love doing a spin on a traditional cocktail. There are two in this one - using mezcal instead of vodka and adding some Cava to lighten it up. Bloody Marys can often be overpowering and hide the taste of the spirit. Using mezcal adds a nice smoky note to the drink, and the fresh, muddled sweet red tomatoes make it taste completely different from a cocktail that uses canned V8. The addition of a local hot sauce and homemade pickled green tomatoes take this drink to a whole new level.
Mezcal-Cava Bloody Mary
Ingredients:
1 ripe red tomato, quartered or cut into large chunks
2 dashes Worcestershire sauce
1 squirt Yellowbird habanero sauce
1 oz fresh lime juice
2 oz mezcal
Chilled Cava to top
Smoked salt to rim glasses
Mack's special pickled small green tomatoes for garnish or other veggies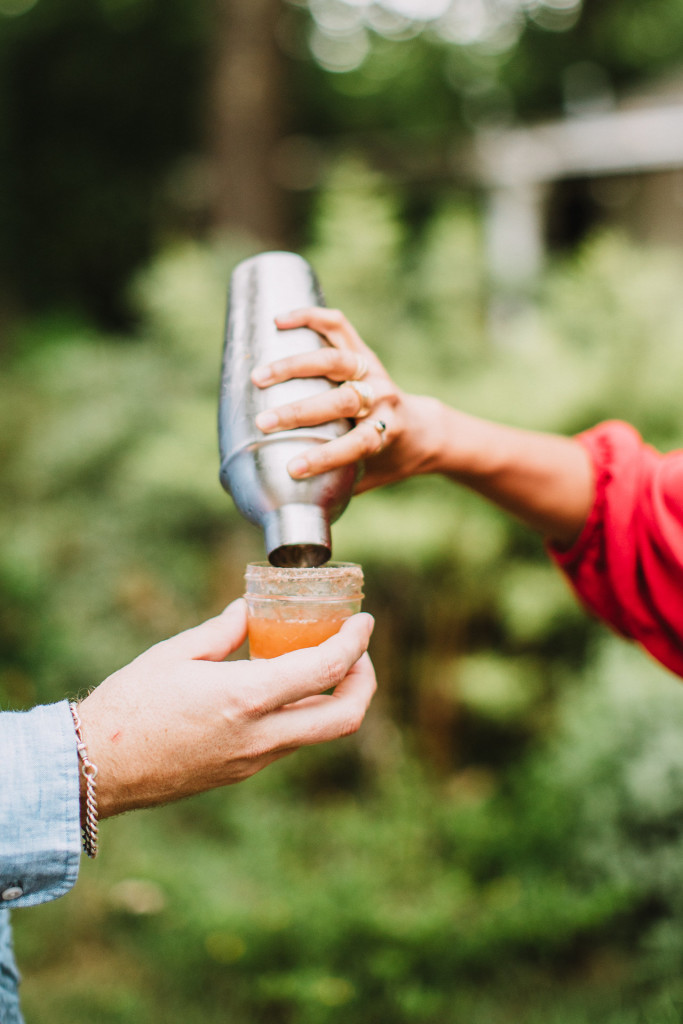 Instructions:
Use squeezed limes to moisten rims of glasses and dip into smoked salt.
Place tomato chunks into shaker and muddle to release juices.
Add all remaining ingredients except Cava, add ice and shake well.
Pour into glasses and top with Cava.
Garnish with pickled tomatoes, cucumber slices, etc.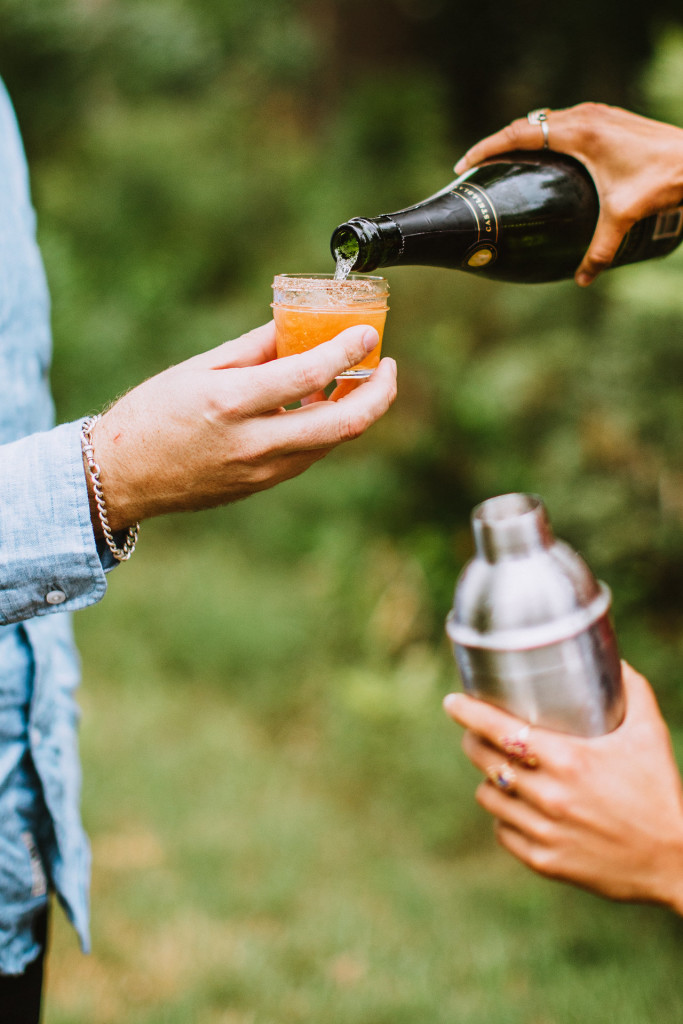 Find more of Rick Cortez's show-stopping photos
here
, and catch more of Nadia's mouth-watering culinary adventures
here
. A huge thank you to
Van Harrison
for letting us use his beautiful home for the shoot!
OLDER POSTS