03/17/17 — Heydon Hatcher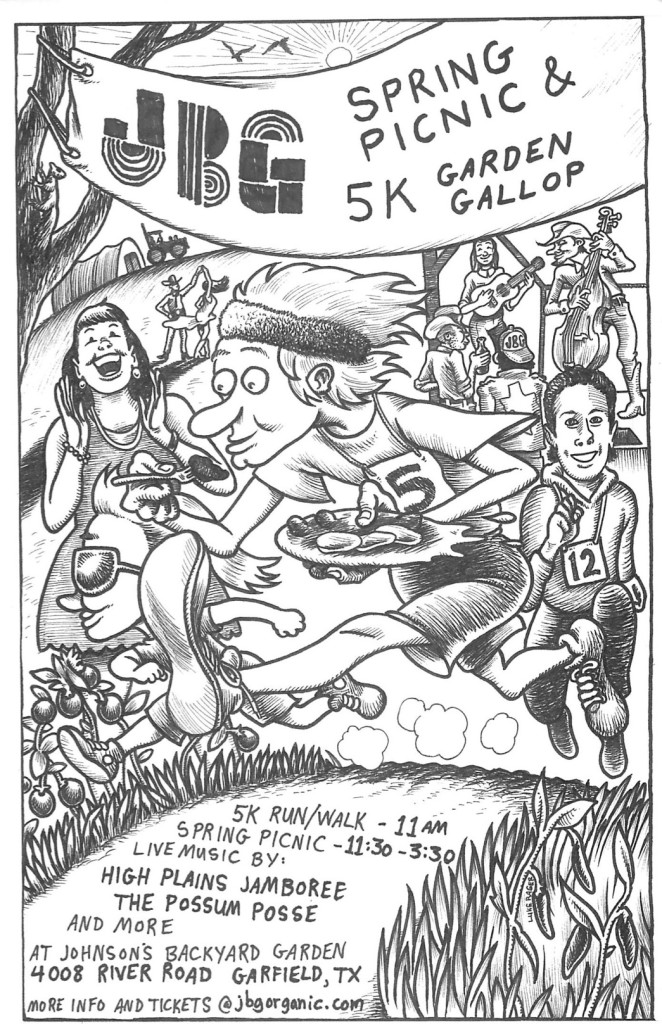 Things sure are heatin' up in good ole Austin, Texas! The rise of temperatures means the SXSW season arriving (can you believe it?!), and more importantly, the imminent and highly anticipated nearing of one of our favorite annual events, our
Spring Picnic and 5k Garden Gallop! Tickets on sale now!!!
On Saturday, 4/1, grab your family, friends, fellow farmers, and come out to the farm! Join your JBG family to celebrate the change of seasons by sharing your favorite dishes with your farm community. This farm-tastic event will be held at 4008 River Road, Garfield, TX, 78612. Just a hop and a skip away from the Austin-Bergstrom Airport! Tickets on sale now.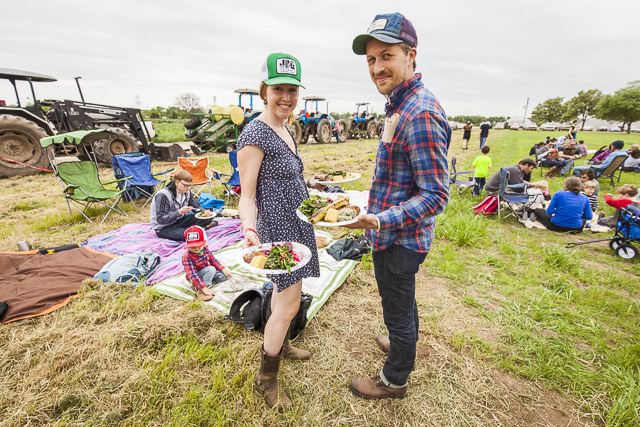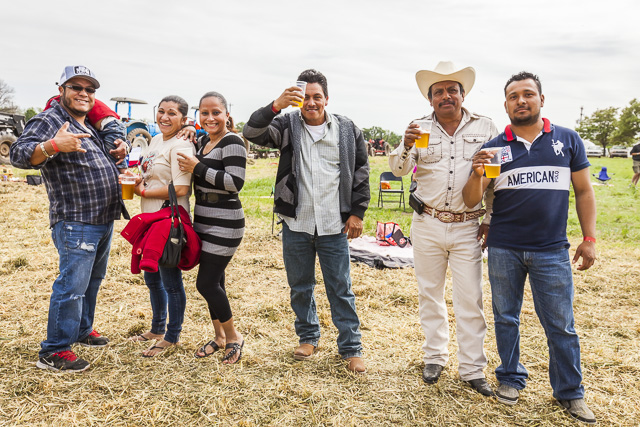 For the 4th time, we're inviting you, our community, to tour our farm and participate in our
5k Garden Gallop
. The racing experts at
Rogue Running
will be on site once again ensuring this run is tip-top and top-notch. Run, walk, skip or hop around the field and enjoy seeing your veggies growing all around you. This family friendly run/walk through our farm is the very best way to see the where your weekly produce takes root and offers an exciting opportunity to explore our 186 organic acres of farmland. Runners and walkers are lead through a short 3.1 mile path that takes you on a journey through rows of spring onions, mountains of tomato cages, and fields of flowers. Tickets to this year's Garden Gallop are only $10, and include admission to our picnic! Kids under 12 run for free!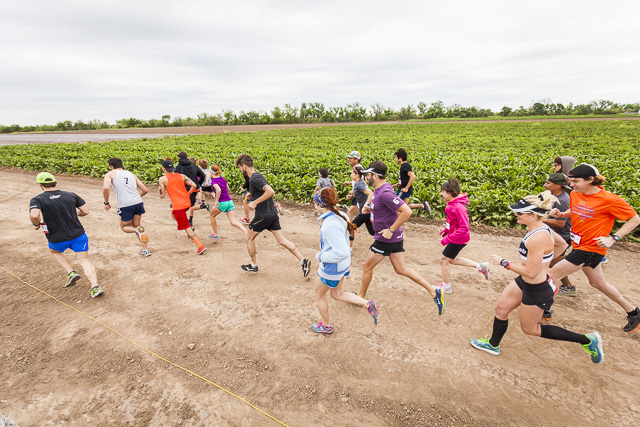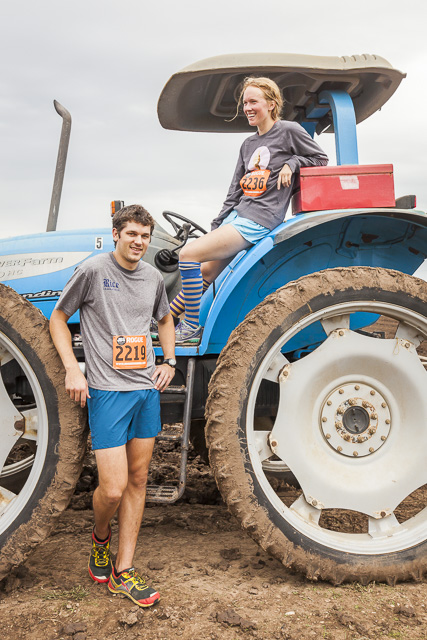 Live Music, Picnic, BYOB:
Need we say more? After the dust has settled, join us for our community picnic. Three local bands, including Possum Posse and High Plains Jamboree, will be playing music from 11:45 - 3:30 pm. We are over the moon about these bands and hope you are, too. If you've never heard of the two mentioned above, don't fret, peruse the videos below to familiarize yourself. We know you'll be tappin' your toes in no time.
"Best known for the wildly popular viral video series, "Guy On A Buffalo," Jomo & The Possum Posse made a name for themselves with their unique blend of cynicism, dead-eyed soul and anti-machismo honky-tonk. Their cult video series has surpassed 20 million views, garnering national attention from NPR's All Things Considered, Forbes, G4's Attack of the Show, and a slew of major media outlets… The band has established itself as one of the most talented, ridiculous and cerebrally entertaining live acts around. Their latest record, "Local Motive" skews heavily toward roots rock & roll and old-school country."
-Excerpt from the Possum Posse website
"It's been said that High Plains Jamboree is a bluegrass band west of the Mississippi and a country band east of the Mississippi. The songs of mandolin and guitar player Brennen Leigh have been recorded by country stars Sunny Sweeney and Grammy winner Lee Ann Womack. Leigh has a cult following in Scandinavia, and has performed and recorded with artists such as Charlie Louvin, Robbie Fulks and Jim Lauderdale. Guitarist Noel McKay was discovered by Guy Clark in 1993 while performing at the Jimmie Rodgers Festival in Kerrville, Texas. Clark and McKay's co-write "El Coyote" went on to win a Grammy for "Best Folk Album." Bassist and old time banjo player Simon Flory performed throughout the mid south with his mentor, bluegrass legend Donny Catron (Tennessee Gentlemen, Jesse McReynolds, Doyle Lawson). He also studied and taught at Chicago's Old Town School of Folk Music."
-Excerpt from the High Plains Jamboree website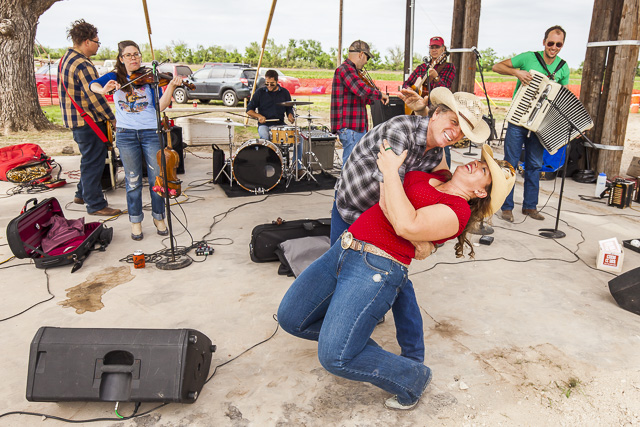 Bring a blanket, dancin' shoes, a picnic, some cold brews, and kick back on the farm with us! AISD will be rolling out their brand spankin' new food truck to feed the masses if you forget a picnic... (or just want to test out the AISD cuisine). AISD's
Nacho Average Food Truck
will be serving globally-themed beef and vegetarian burgers. Be ready to take some notes, as they will be featuring dishes showcasing the versatility of JBG veggies in cooking! Not only will AISD be serving up delectable treats, but they will also be running some of the children games and activities! Tickets to this year's Picnic are $10, and include entrance to the 5k Garden Gallop. Kids under 12 get in free! Bring those kiddos brimful of energy, our sand pile, trampoline, and soccer field are just begging for some attention.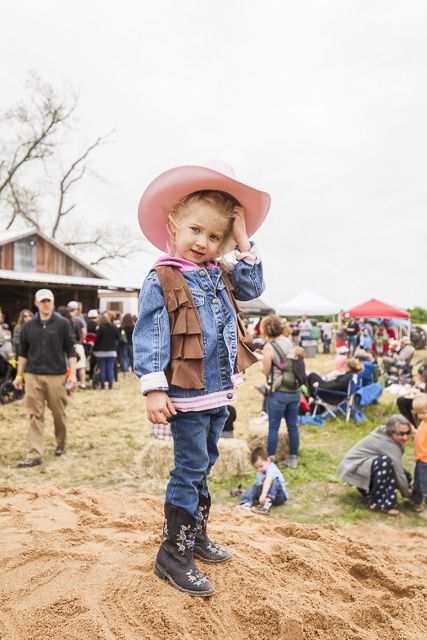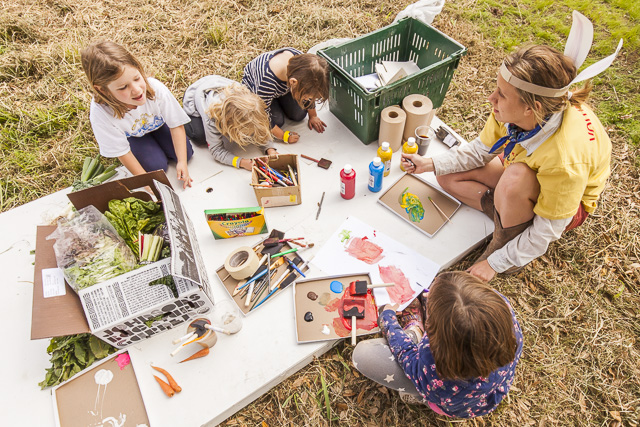 Whether to Gallop or Picnic, we hope you'll join us for what is going to be a beautiful day at the farm! Call or e-mail the office if you have any questions or if you want to volunteer - 512-386-5273,
farm@jbgorganic.com
.
The Nitty Gritty:
What: Saturday, April 1
When: Doors Open: 10am, Garden Gallop : 11am, Music, Picnic + Kids Zone : 11:30 - 3:30pm
Where: 4008 River Road, Cedar Creek, TX 78612... We call this the Big Farm!
What to Bring: Your family and friends! Blankets or chairs, a picnic meal, and maybe some perfectly chilled beer or wine (BYOB). AISD will also be on site, showcasing their brand new food truck and slingin' their delicious eats.
What not to Bring: Dogs (Sorry, farmer's rules.)
Tickets: Tickets to the Garden Gallop/Community Picnic are just $10. This fee helps us pay the bands who so kindly volunteered their time! Kids under 12 get in free to both the Gallop + Picnic, just let us know how many are coming!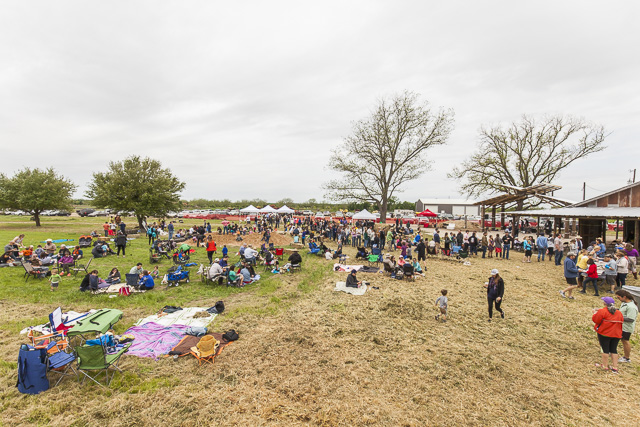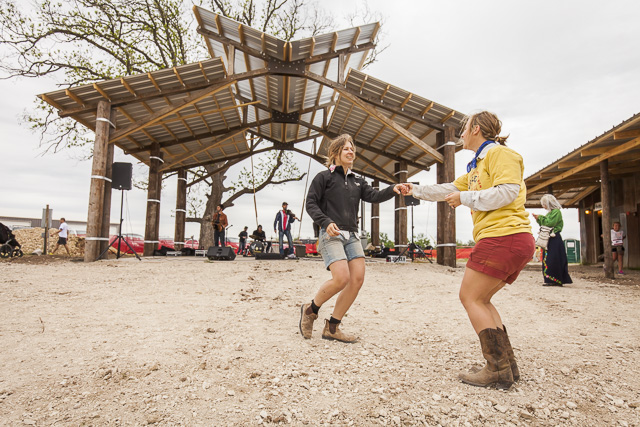 If you haven't checked out our transplant sale (find more info
here
!), come out to the farm this Saturday to grab some fruit, herb, and veggie transplants! Brenton will be teaching an organic gardening workshop that you won't want to miss! Buy tickets
here
.
OLDER POSTS