03/08/17 — Heydon Hatcher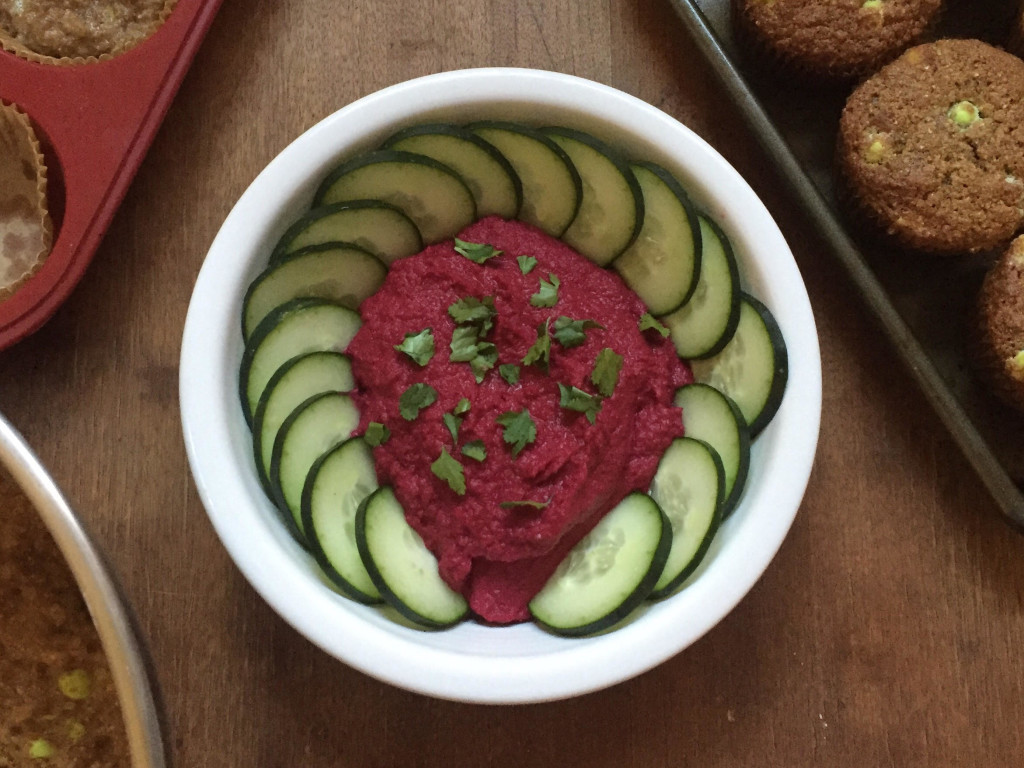 By Megan Winfrey
Beets are one of my favorite ingredients to cook with, because they make every dish so beautiful! How could anyone resist that perfect magenta? Beet hummus is extremely easy to make and absolutely delicious. It freezes well, so double or triple this recipe and get your beet fix all year long!
Beet Hummus
2-3 small beets
1 can chick peas, drained
Zest and juice of 1 lemon
2 cloves garlic, minced
2 tbs. tahini, heaping
1/4 cup extra virgin olive oil
Salt and pepper, to taste
Preheat the oven to 400 degrees.
Wash and scrub the beets well before roasting. Place the beets on some foil, drizzle with olive oil, wrap up, and roast for 45 minutes-1 hour, or until a knife inserted falls out without resistance. You want them to be very tender. Cool and peel the beets, then place them into a food processor or blender. Blend until only small bits remain. Add everything but the olive oil, blend until smooth. Continue blending while slowing adding the olive oil. Adjust salt and pepper to taste and if the hummus is too thick, add water little bits at a time.
Freeze in an airtight container for up to 6 months, or keep in the fridge for up to one week.
Beet Hummus is a JBG breakroom favorite!
OLDER POSTS