02/16/17 — Heydon Hatcher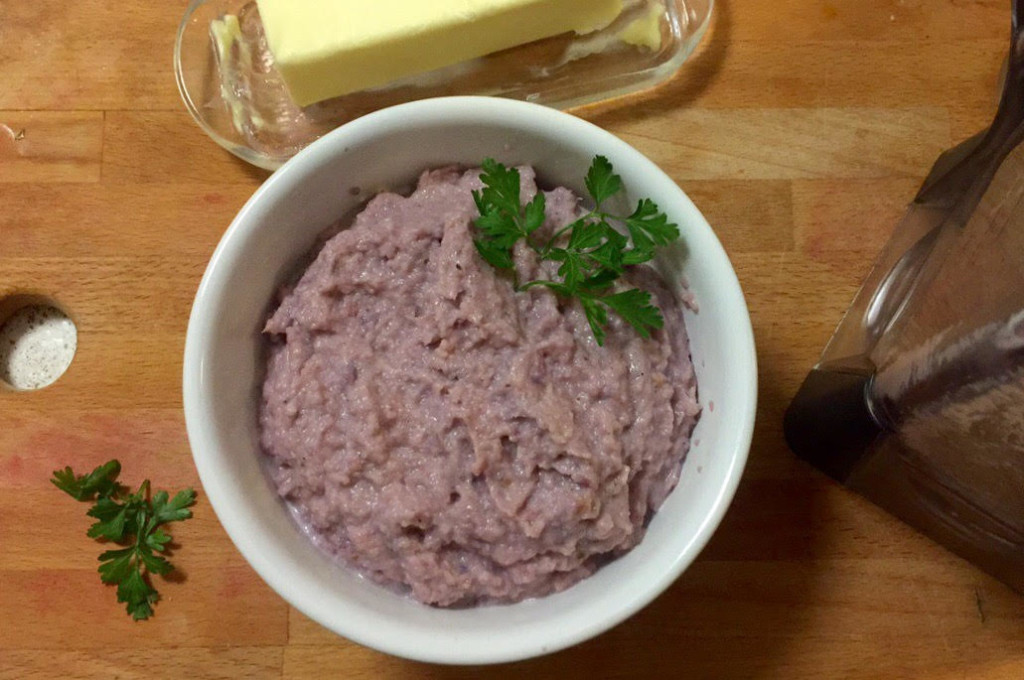 By Megan Winfrey
The variety of turnips at JBG this year has been phenomenal! Not only are they beautiful and delicious, but each variety tastes a little different than the next. I love trying all of them raw before cooking with them, just to pick out the different flavor variations. It's like a less fancy wine tasting. My fail-safe is a turnip mash, and you can modify this simple recipe in so many ways. This recipe shows off the gorgeous color of the purple turnips and is wildly enhanced by my favorite vegetable - garlic. Enjoy!
Purple Turnip & Garlic Mash
6-7 turnips, any variety, peeled and cubed
4 cloves garlic, smashed and skins removed
2 tbs. olive oil
salt and pepper
1/4 cup whole milk
3 tbs. butter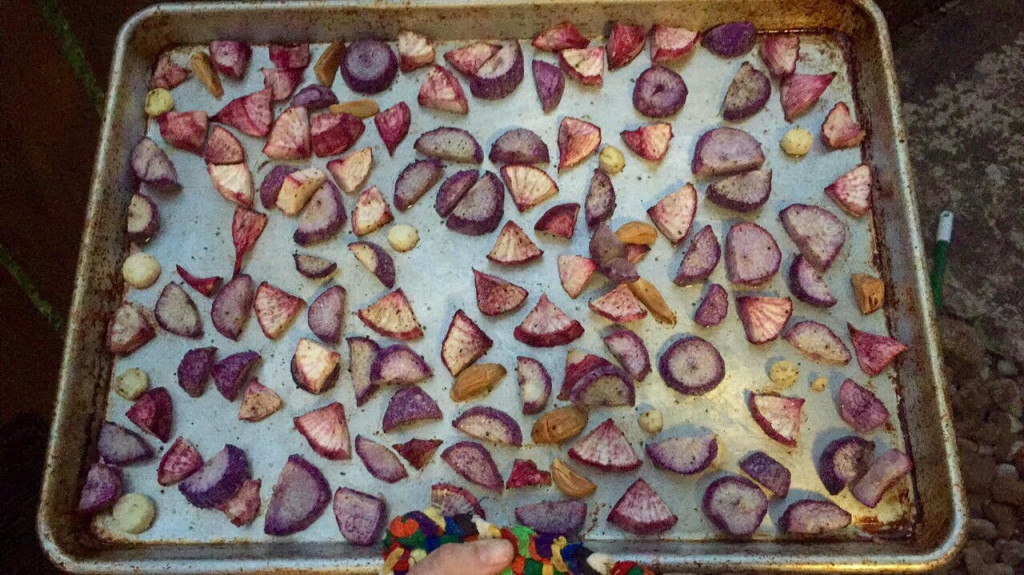 Preheat the oven to 350ºF.
Place the prepared turnips and garlic on a baking sheet, drizzle with the olive oil, and season liberally with salt and pepper. Roast in the oven for about 45 minutes, or until very tender.
In a blender or food processor, add the milk and butter. Carefully scoop in the roasted turnips and garlic, then blend on high for 1-2 minutes. The turnips can take some time to break down, so blend until it's smooth to your liking.
Season more to taste, and enjoy immediately. I served it with spicy venison sausage and a mustard green salad.
OLDER POSTS