02/08/17 — Heydon Hatcher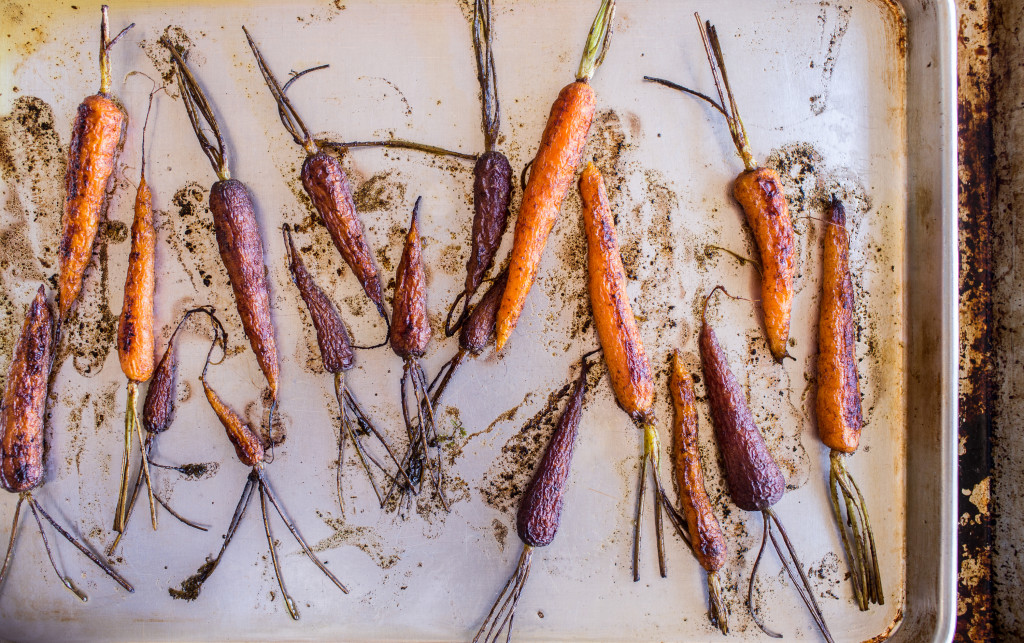 By
Mackenzie Smith
Roasting whole carrots, skin-on with their tops still in tact captures the sweet, earthy personality of the most ubiquitous root vegetable in my refrigerator. Smoked paprika is the perfect partner for the caramelization you get from cooking vegetables in a hot pan at 450 degrees until they are nicely browned. Leaving a bit of the green tops on while they roast makes for a spicy, crunchy treat at the end of every carrot.
It will be hard to resist eating these right off the pan, but you'll be glad to pull these out of the refrigerator if you make enough to enjoy over the next few days. Serve as a side dish with lentils and greek yogurt, and consider a roasted carrot sandwich with spinach, sharp cheddar, carrot top pesto and sriracha for lunch this week.
Make sure your carrots are well-dried before you dress them for the oven-- extra water will delay the caramelization that makes this recipe so good.
Hot Paprika Roasted Carrots
2 bunches of carrots, scrubbed, with about 2 inches of their tops attached
3 tablespoons olive oil
2 teaspoons smoked hot paprika
½ teaspoon onion powder
Course-ground kosher salt and pepper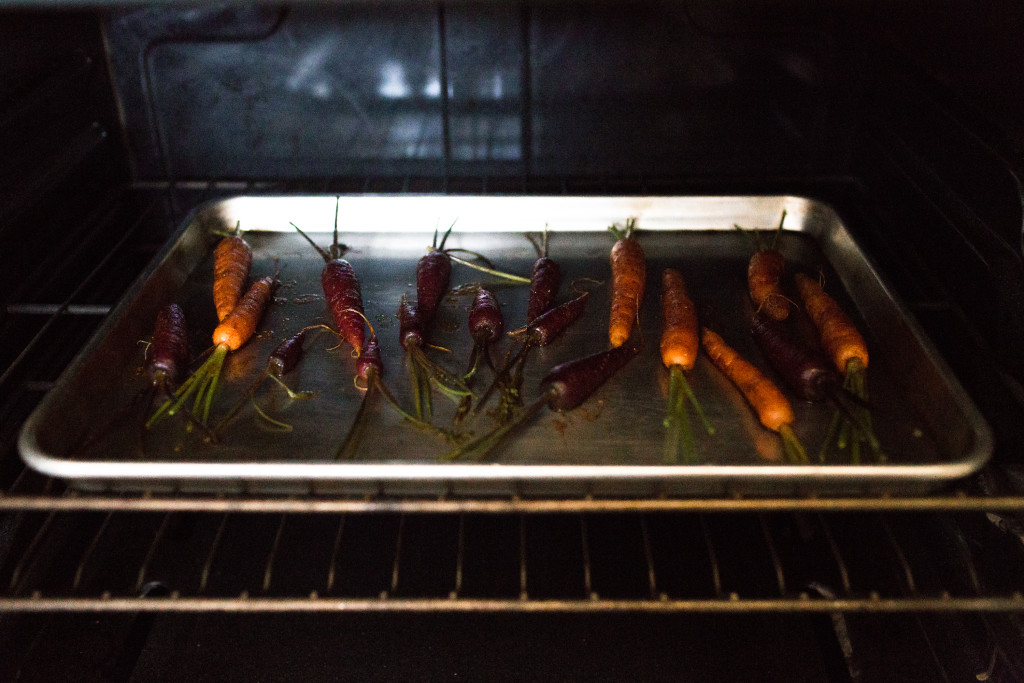 Heat oven to 450
Place a large baking sheet in the oven as you prepare the carrots so that once they are ready to go in, you are putting them on a hot surface and they can begin caramelizing right away.
Mix olive oil and spices. Toss the carrots in the spiced oil, then season with salt and pepper. Spread the carrots evenly on the hot pan before placing back in the oven. Cook at 450 for 10-12 minutes, then rotate the pan and turn the carrots. Reduce heat to 425 and cook for 10-15 minutes, until the carrots give way when you poke them with a fork, and the tops are crispy.
OLDER POSTS