01/11/17 — Heydon Hatcher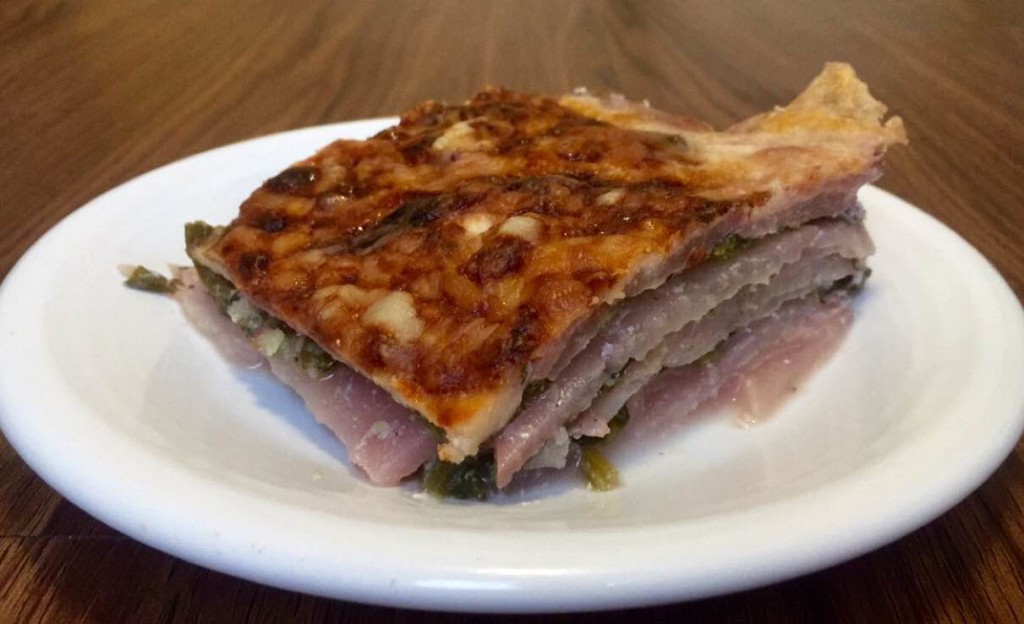 by Megan Winfrey
I think it's safe to say that if you don't know what to do with a particular vegetable, make a gratin. You just can't go wrong with bubbly, baked cheese. You know it will be good, and you get to suss out the flavor of the vegetable for future dishes. Change up the cheese, add different layers, get creative! It's a safe experiment because it can't fail - as long as there is lots and lots of cheese.
Scarlet Turnip & Spinach Gratin
2 large scarlet turnips, thinly sliced
2 cups spinach leaves, loosely packed
6 oz. Gruyere cheese, shredded
Butter, for the baking dish
1 garlic clove, cut in half
salt and fresh ground pepper
2 1/2 cups milk
1 tsp. fresh thyme, roughly chopped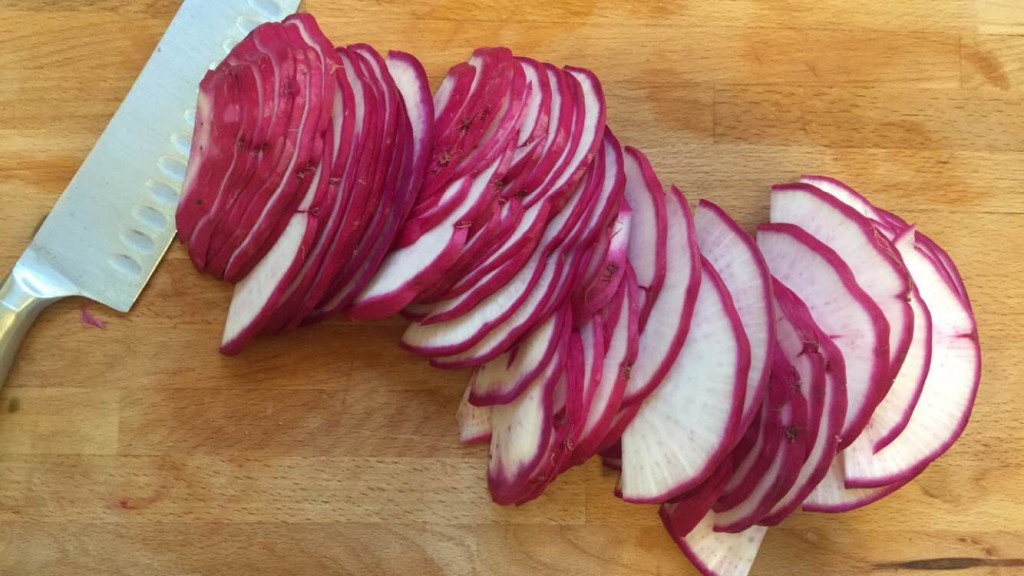 Preheat oven to 400.
Butter a 2 quart baking dish and rub all sides with the cut garlic clove.
In a large bowl, add the turnips, thyme, 2 cups of the cheese, and a generous amount of salt and pepper. Toss together until well incorporated. Start with a layer of turnips in the baking dish, then a layer of spinach leaves. Repeat until everything has been used.
Pour on the milk, place in the oven, and bake for 30 minutes.
With the back of a spoon, push the turnips down into the milk. Spread the rest of the cheese evenly over the top and bake for another 40-50 minutes. When done, the milk should be absorbed, the turnips tender, and the top and sides nicely browned.
Let sit 20-30 minutes, so that the turnips can fully absorb the liquid.
This can be assembled ahead of time, but don't add the milk until ready to bake.
OLDER POSTS