01/04/17 — Heydon Hatcher
by Megan Winfrey
Happy New Year, all! I hope everyone had fantastic, meaningful celebrations and that you all got your black eyed peas and collard greens! 2017 is looking like it's going to be a transitional year on many levels, but knowing I can count on local, organic produce every week is such a relief. Although this year holds many uncertainties, I think we can all agree that clean eating is of utmost importance- and at least we can say we've got that covered. Here's to a year of home cooked meals, expanding your palate, and spreading the word about our favorite local CSA!
Pork Chops with Butternut Squash and Sage
4 pork chops, bone-in or boneless
2 tbs. brown sugar
12 fresh sage leaves
kosher salt
2 butternut squash, peeled, halved, and sliced into crescents
3 tbs. olive oil
1/4 tsp. freshly grated nutmeg
3/4 cup chicken broth
1/2 lemon, juiced
Preheat the oven to 425.
In a small saucepan, combine 1/2 cup water, 2 tbs. salt, 1 tbs. brown sugar, and 4 sage leaves.
Cook, stirring, over medium high until the salt and sugar has dissolved. Pour the mixture into a large bowl and add 5 cups of cold water. Submerge the pork chops in the brine and refrigerate for 10 minutes.
Chop 3 sage leaves and set aside. Stack the remaining sage leaves on top of one another, roll up, and cut into ribbons. Toss with the squash, 2 tbs. olive oil, nutmeg, and 1/2 tsp. salt. Spread on a baking sheet and roast until tender, 25-30 minutes.
Heat the remaining 1 tbs. of olive oil in a skillet over medium high, drain the pork chops, and pat them dry. Cook the pork chops for 5-7 minutes on each side, until cooked through, then divide onto four plates.
To the hot skillet, add the chicken broth and the remaining 1 tbs. of brown sugar. Simmer, while stirring, until reduced by half- about 3 minutes. Remove from the heat and add the lemon juice and reserved chopped sage. Add salt to taste. Plate the squash and drizzle the sauce all over everything. Serve immediately.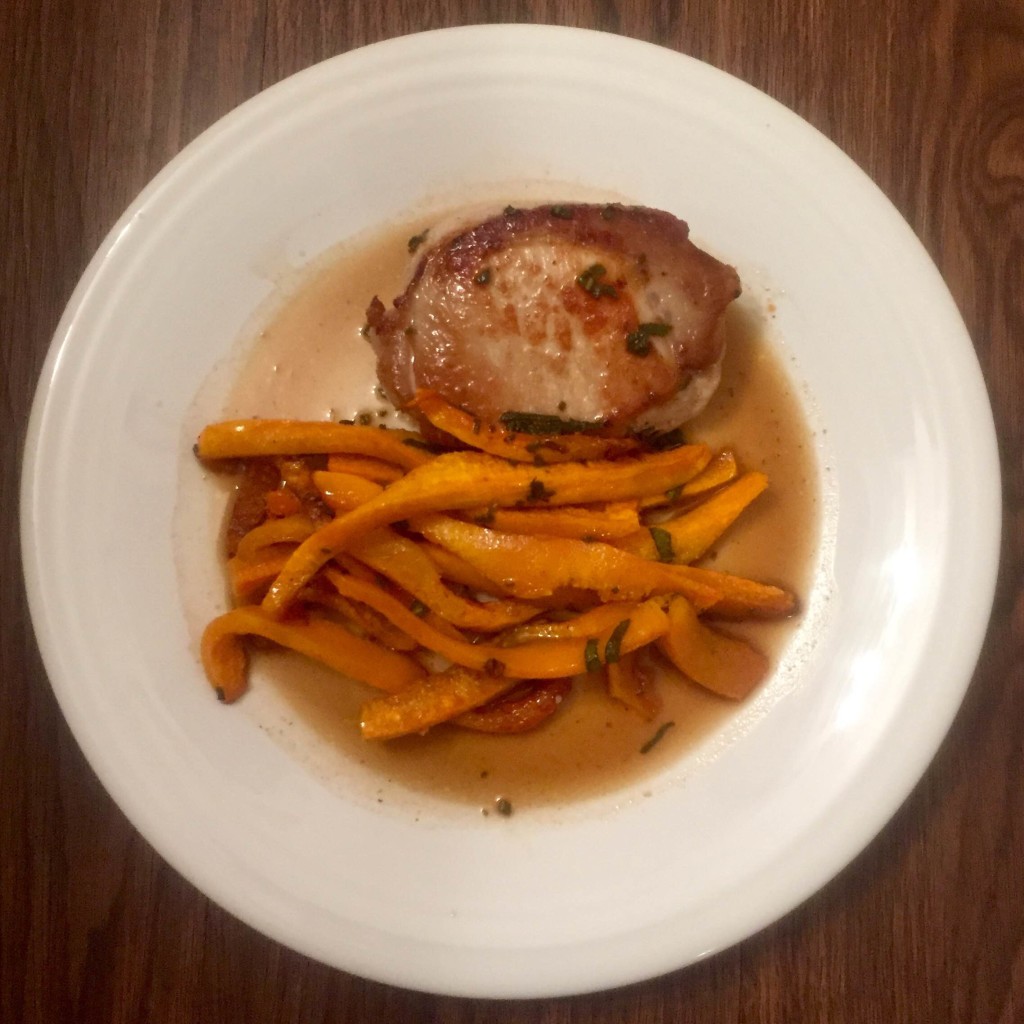 **BONUS RECIPE**
A magical elixir came into my life recently that I just had to share. I've had a horrible cold for the last week - hacking cough, sneezing, runny nose, sinus headaches - and I know I'm not alone. A friend suggested I try turmeric milk, and I swear that I felt better after the first sip! Two cups later and my symptoms are indeed, less intense. Turmeric has antibacterial and antimicrobial properties and has been used as medicine for centuries.
Turmeric Milk
2 cups whole or almond milk
1 tbs. coconut oil
1 tsp. turmeric powder
1 cinnamon stick
1 small pinch fresh grated ginger
Bring all ingredients to a boil in a small saucepan, lower the heat and simmer for 10 minutes.
Add 1 tbs. honey, if desired.
Enjoy the deliciousness, and feel better.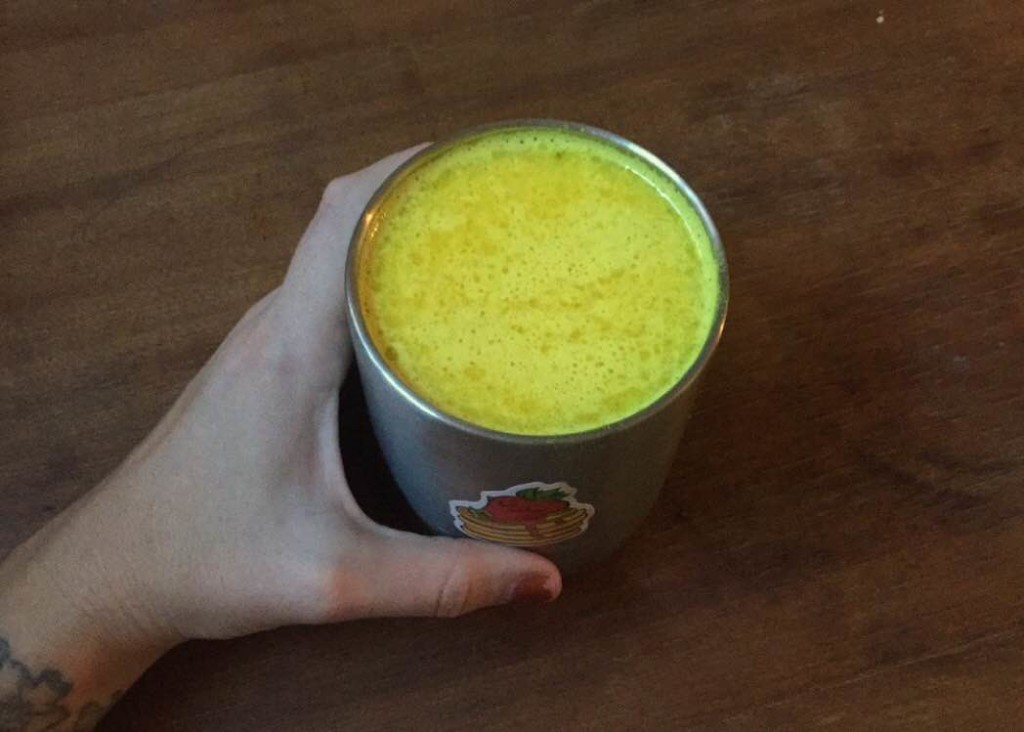 OLDER POSTS