01/06/17 — Heydon Hatcher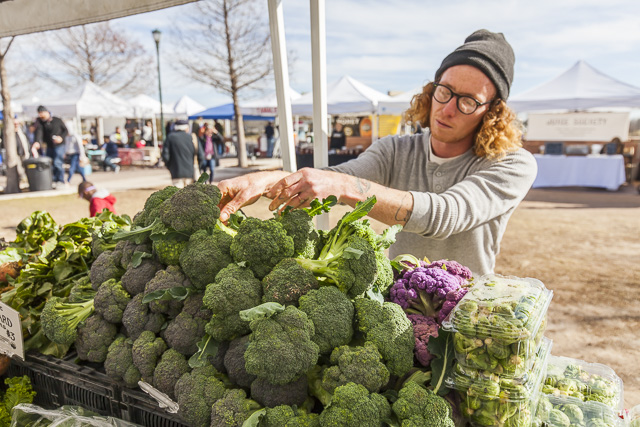 The arrival of a new year AND a new month means another marvelous edition of our First Friday Staff Picks! We think that our staff is the best in the business (okay, okay, we are a little biased), but the JBG family hails from all over the place and covers the gamut in talents and interests. We love sharing events, adventures, and side projects that inspire and excite our JBG-ers (food-related or not) with the community. Check out the staff-curated list of favorites below!
Ada (CSA and Marketing Manager)
: Nothing new here, but
Ramen Tatsuya
has my heart this (and every) winter. That broth. One of my absolute favorite things to put in my mouth.
On a recent drive home to Louisiana, I went on a
Farmer to Farmer podcast
binge. So many ag, agribusiness, and farm related things to learn that you never even knew needed to be learned. Excited to listen to this week's episode where the usual host of the podcast, Chris Blanchard, becomes the interviewee.
Hector (JBG Social Media Extraordinare)
: Austin comes together for those in need again.
This event
gathers items needed by the homeless and makes care packages for them. I'll be there!
Travis (Wholesale Manager)
: The shows during free week are so good, it makes me wanna smack my mama. IN PARTICULAR: Tonight (Friday the 6th) Pushmen and The Well will be at
The Sidewinder
conjuring tunes so loud and heavy, you'll gladly sacrifice your eardrums for the experience. I'll be there. You should be there.
Charlotte (Asst. Farm Manager) and Brandon (Greenhouse Manager)
: Last week we flew to Boston and then drove up to Maine to visit family, and were graced with almost two feet of snow! We ate tons of seafood in Portland and hung out with fam, then visited
Full Circle Farm
in rural Vassalboro. We also got to check out
Johnny's test farm
and visit with our wonderful seed reps, Randy and Katrina. JBG wouldn't be the same without them, so it was great to finally meet them in person. Randy gave us an amazing tour of their facilities - it was definitely the highlight of the trip! We went tobogganing, drank copious amounts of hot tea, wore goofy (incredible) snowsuits, and ate chowder and/or lobster every day. We spent New Year's Eve in Boston on the last night of the trip, where we walked around in the rain, ate tons of soup dumplings, and accidentally spent way too much money on Champagne. The reset was just what we needed to start the new year.
Megan (Recipe Blogger)
: It's free week! The best time of the year to check out new music in Austin. I'm not going of course, because toddler, but if I were I'd be at
Empire Control Room
tonight (1/6) for
The Digital Wild
w/
Calliope Musicals
.
What I'm really excited about is a super chilly weekend with no plans, other than making my late Oma's famous chicken n' dumplings. It is the most satisfying bowl of delicious comfort - and I know what you're thinking - it will definitely end up on the blog.
Chucha (Farm Dog)
: Killin' birds. WOOF.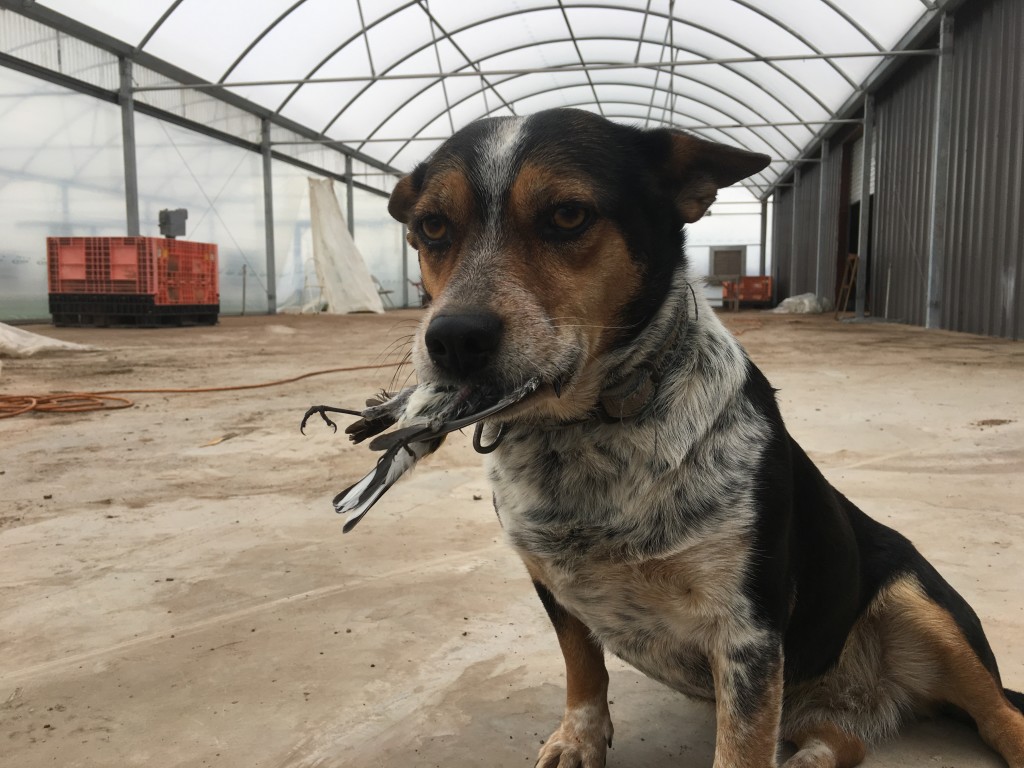 Lena (Wholesale Team)
: As tempted as I am to stay huddled up in my warm apartment this weekend, I'm catching one of
Louis CK
's shows at ACL Live on Saturday night since he's one of my favorites!
And in a few weeks, I'm driving to Dallas to see one of my all-time favorite bands,
Cloud Cult
! They play experimental rock incorporating strings and brass instruments to put on an incredible show. They also have two artists on stage who create a new painting every night! On top of that, their studio is powered by geothermal energy on an organic farm in Minnesota, and they plant trees to offset their CO2 output. They play Antone's here in Austin on 1/27 and I highly recommend
checking them out
.
Missoula (Farm Dog)
: Mike Mo's stew bones (thanks, dawg). The ceaseless and daily showering of pets by delivery drivers and employees, alike (thanks, dawgs). WOOF.
Mike Mo (Wholesale Manager)
: My new show is
The Man In The High Castle
. Great show.
Matt Pelkey (CSA Manager)
: Check out this concert:
The Devil Makes Three @ Emo's
on Jan 13th!
Heydon (JBG Blogger)
:
David Sedaris
on tape. The holidays usually mean an ungodly amount of car time, chugging over to Alabama, and then bouncing up to Colorado to be with my partner's family. While I am blessed and grateful to have gems of friends sprinkled all over the US to visit and reconnect with, the drive can have its interminable stretches (Yes, I'm talking about you, Kansas); thus, any sort of entertainment is gladly welcomed. We were gifted
Let's Talk Diabetes with Owls
which had us transfixed and belly-laughing for the majority of eastern Texas, the bayou, and some of southern Alabama.
Whilst in New Orleans (the highlight of the drive back to Sweet Home Alabama methinks), a dear friend of ours introduced us to the divine wine joint, 
Bacchanal
, on the Bywater. The perfect outdoor spot to gather with friends, imbibe delicious wine, savor Cajun tunes, and soak in the magic that the Crescent City has no shortage of. Next time you find yourself in The Big Easy, swing by!
Last but not least, everything
Esby Apparel
. The colors, the laid back style, the shop, the people who work there, the events. I cannot stop ogling all of the beautiful pieces from this stellar lady-run business. Duffy Jumper for president?
OLDER POSTS